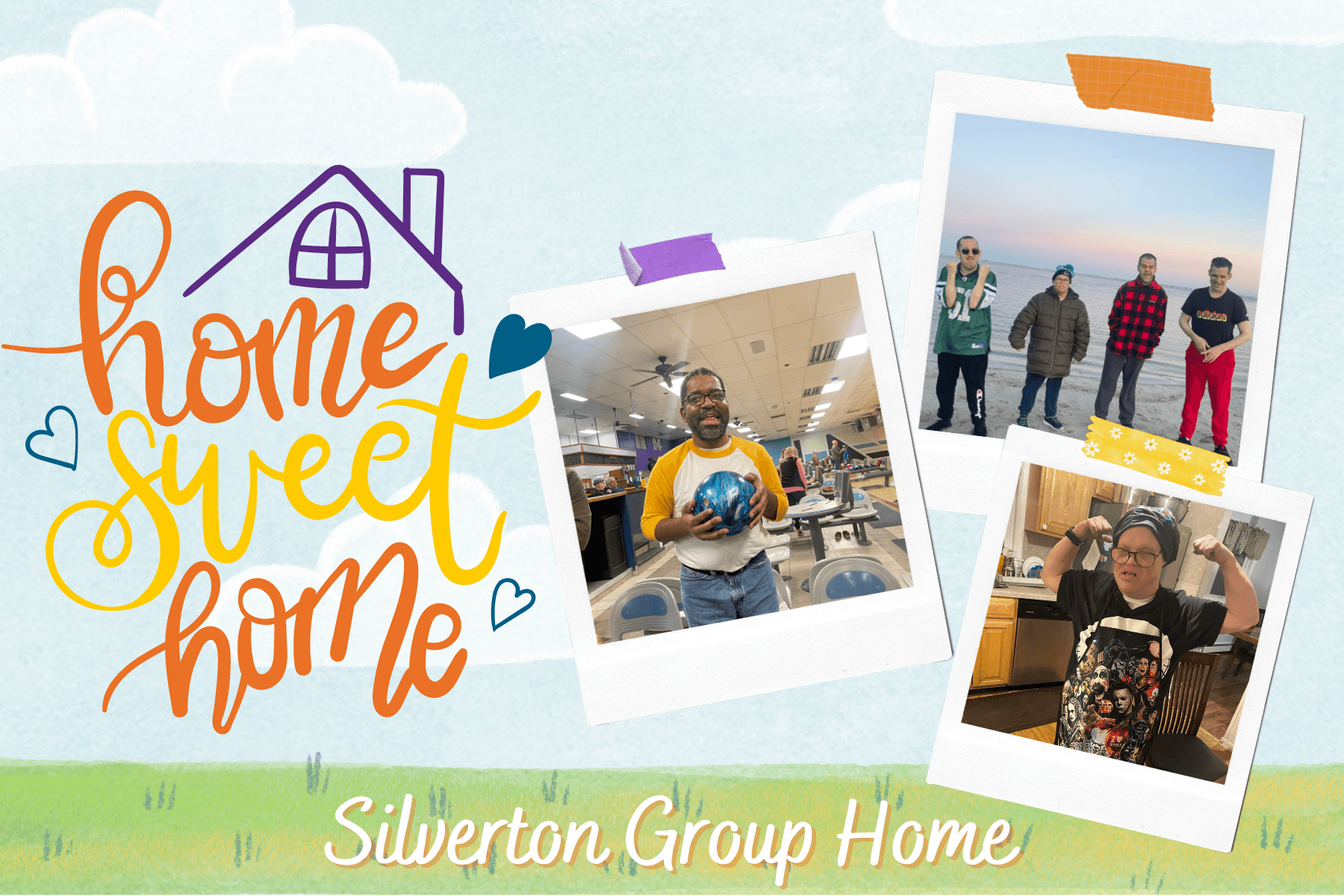 Meet our silly Silverton group home residents!
JT loves sports! Baseball, football, basketball and has now developed an interest in hockey! He loves helping out in the kitchen and barbequing in the yard.
Tim aka Cookie Monster, loves his cookies! He enjoys watching Disney movies and the Broadway show Hamilton in his room.
Jason has a lot of interests! He loves playing and collecting cards. He enjoys watching cooking shows all about spices on and loves the You Tube show "Hot Ones".
Jamar loves working at the Arc Employment Center and is proud to make his own money! He is quite the jokester and definitely has some good ones up his sleeve to make everyone laugh!
"Marty Man" loves his horror movies! He likes to put on his horror movie apron and chef hat to help out in the kitchen! He is a big help around the house and loves to clean and take out the garbage. Marty is also quite crafty. He does amazing latch hook rugs!
Kenny is a man of few words, but loves observing everything! Kenny likes watching staff prepare food, but loves eating it even more!
The boys at Silverton are so much fun! Never a dull moment! They have their own language that is understood between them.