Arc Employment Center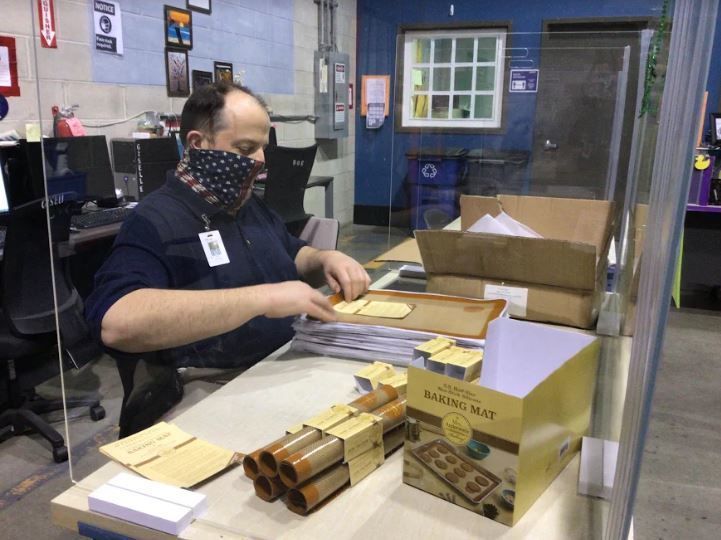 The Arc Employment Center (AEC) provides supported group employment to clients to maximize potential and teach appropriate work skills and behaviors. Our participants maintain a high standard for quality and efficiency and take great pride in the work they do. We have the ability to accommodate almost all your business needs including:  
Commercial Cleaning
Shredding
Assembly 
Sorting
Labeling
Shrink Wrapping
L-Sealing
Packaging
Shipping
Counting
Recycling
Collating
Tagging
Folding
Stuffing
We offer shipping and receiving services to clients including transportation and pallet storage. The AEC is located in the Lakewood Industrial Park open Monday through Friday from 9:00am to 3:00pm.
We would like to partner with your business! Please contact the AEC Sales and Marketing Coordinator for a competitive quote today at 732-363-6677 x2103.
The Arc Employment Center is fully insured and bonded.
Additional Services:
Testimonials
"Super job everyone did. I am so glad we are using your place for these tasks!" - Sally Ann Smith, BMI
"I would highly recommend The Arc to any and all businesses who are looking to hire reliable employees to aid in all types of work that they offer. They are punctual and professional in every task they perform." - Dan Santaniello, Director of Brick Township Recreation
"Aquatherm has been using the services of The Arc to assemble kits for our worldwide network of customers with 99.9% level of accuracy and on time delivery. " - Dave Sizelove, President and CEO of Aquatherm Industries Inc.
---
For more information contact Kathy Gonzalez, Director of Vocational Services - Arc Employment Center, at 732-363-6677 x2107 or by email.