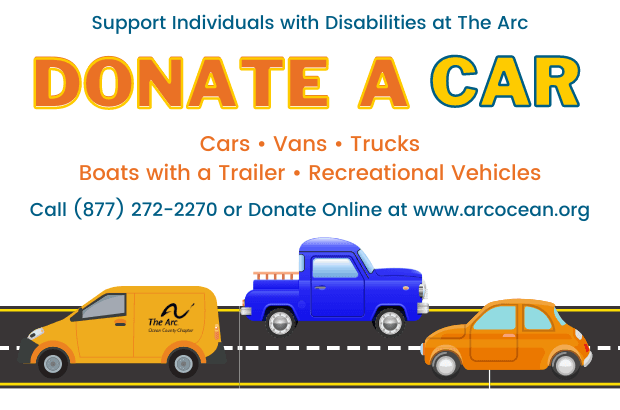 The Arc accepts cars, vans, trucks, boats with a trailer, and recreational vehicles seven days a week, 24 hours a day. It's as simple as filling out our online donation form.
Prefer to speak with a person? Call us at (877) 272-2270 and one of our friendly operators will assist you. 
You must be able to provide: the year, make and model of your vehicle, the general condition, the vehicle identification number, and have the title and lien in hand. 
The Arc will take care of the rest and arrange a convenient time for free auto towing.  Your tax form will be mailed to you as a "Non-Cash Charitable Contributions," within four to six weeks.