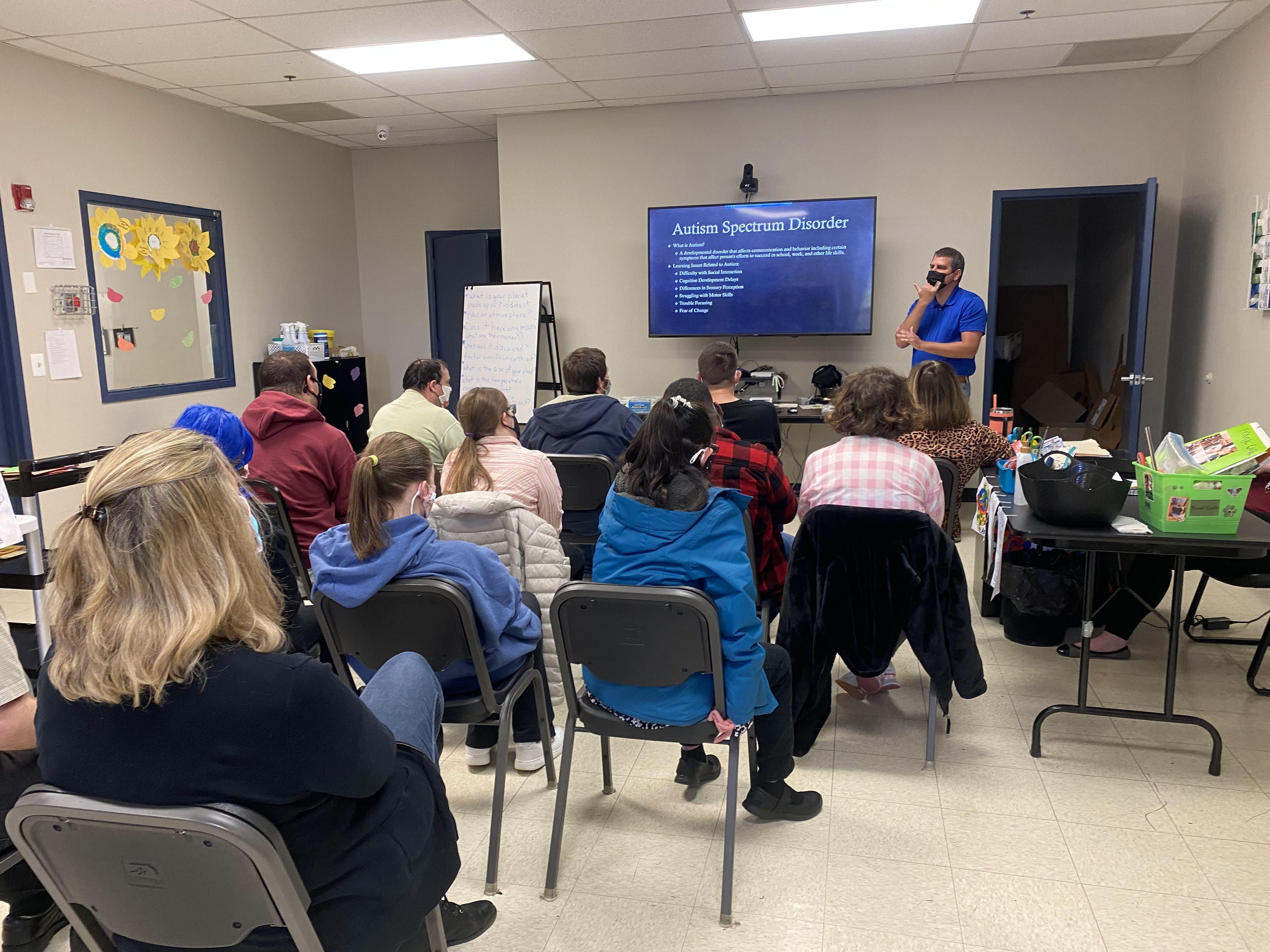 The Arc, Ocean County Chapter is inviting community members to program again to educate and inspire our participants at our career days! 
The Journeys and Discovery Adult Training Center enjoyed an interactive presentation from local advocate and tutor Anthony DeFranco at their first in-person career day in over two years.
Anthony was born deaf and with autism, and is a huge advocate teaching American Sign Language to individuals and their family to promote awareness and inclusion.
Participants and staff listened and watched Anthony use ASL to discuss how his experiences as a child led him to tutor and advocate for the disability community as an adult. Following an open discussion, Anthony taught ASL basics including the alphabet, colors and numbers. 
The Arc thanks Anthony for inspiring new career goals for individuals with disabilities!