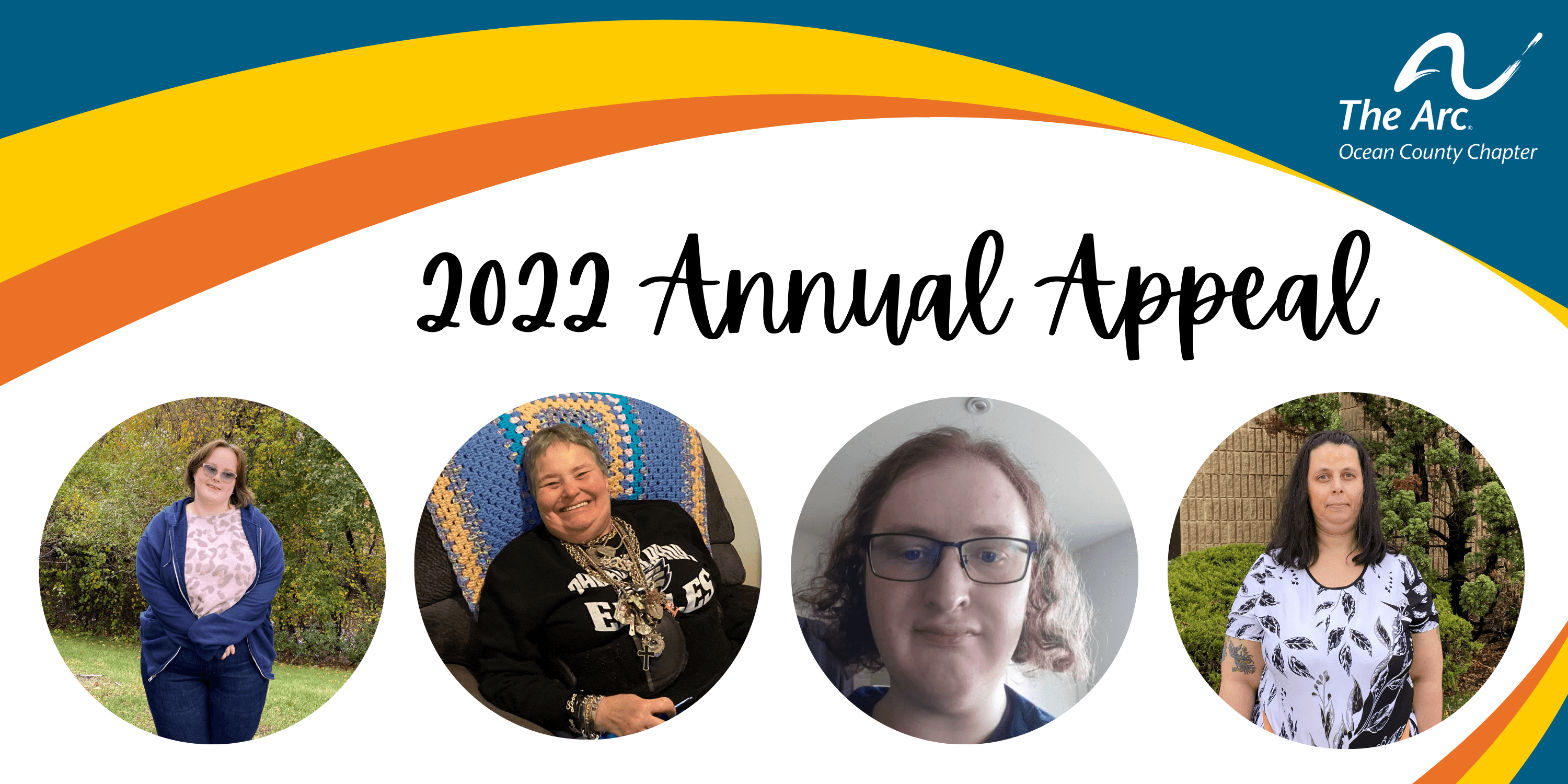 The Arc, Ocean County Chapter serves many roles for individuals with IDD in our community. We're a cozy space to call home, a familiar face to talk to, a night out with friends, a helping hand to navigate services, and an opportunity to discover a dream job. We strive to provide the programs and services people with disabilities will need throughout their lifetime to achieve their goals and live full and productive lives.
We need your support to help us fulfill the goals and dreams of people with intellectual and developmental disabilities at The Arc, Ocean County Chapter with an end of year gift.
Say Hello to Annie: Known as the "Clerical Queen" at her day program, she is a role model to her peers at Journeys and Discovery for her independence and self-advocacy. Annie plans to develop her office skills in hopes to one day be an Administrative Assistant.
Phil's Point of View: Finding success in The Arc's Trial Work Experience (TWE) program, Phil thanks his staff for helping him gain the confidence to secure a job in the community that is a great fit for his skills and special needs.
Meet Xenia: An employee of the Arc Employment Center for seven years, she joined the new PASSE program this year to receive additional training and learn a variety of new skills. Xenia is a dedicated employee who would like to take her janitorial skills to the hospitality industry.
Introducing Didi: A resident of The Arc's group home, Didi has lived an exciting life at 64 years old with many different job experiences over the years. Today, she helps the staff at the North Bay ATC and enjoys arts and crafts, building castles with blocks, and coloring.
The Arc is proud to offer extensive programs and support services for 67 years in Ocean County that promote value, respect and acceptance to individuals with IDD. Our goal is to continue to grow with our families, to meet the needs of our constituents, and create innovative programming for a bold future.
As another year closes, we reflect on the incredible support of our community, the heart and dedication of our staff, and the wonderful new friends and partners we have met along the way. We are grateful for you and appreciate your unwavering commitment to the individuals with disabilities we support at The Arc. Your loved ones are why we are here, and we will continue to be here supporting people with disabilities for generations to come.
We have raised
$17,442.00
of our
$15,000.00
goal.