BlueClaws Tickets Supporting #ArcOcean
The Arc of Ocean is no longer selling tickets for the Jersey Shore BlueClaws 2022 Season. Thank you to everyone who made it out to our games this year!
Residential Managers who are interested in game tickets may contact development@arcocean.org for possible availability.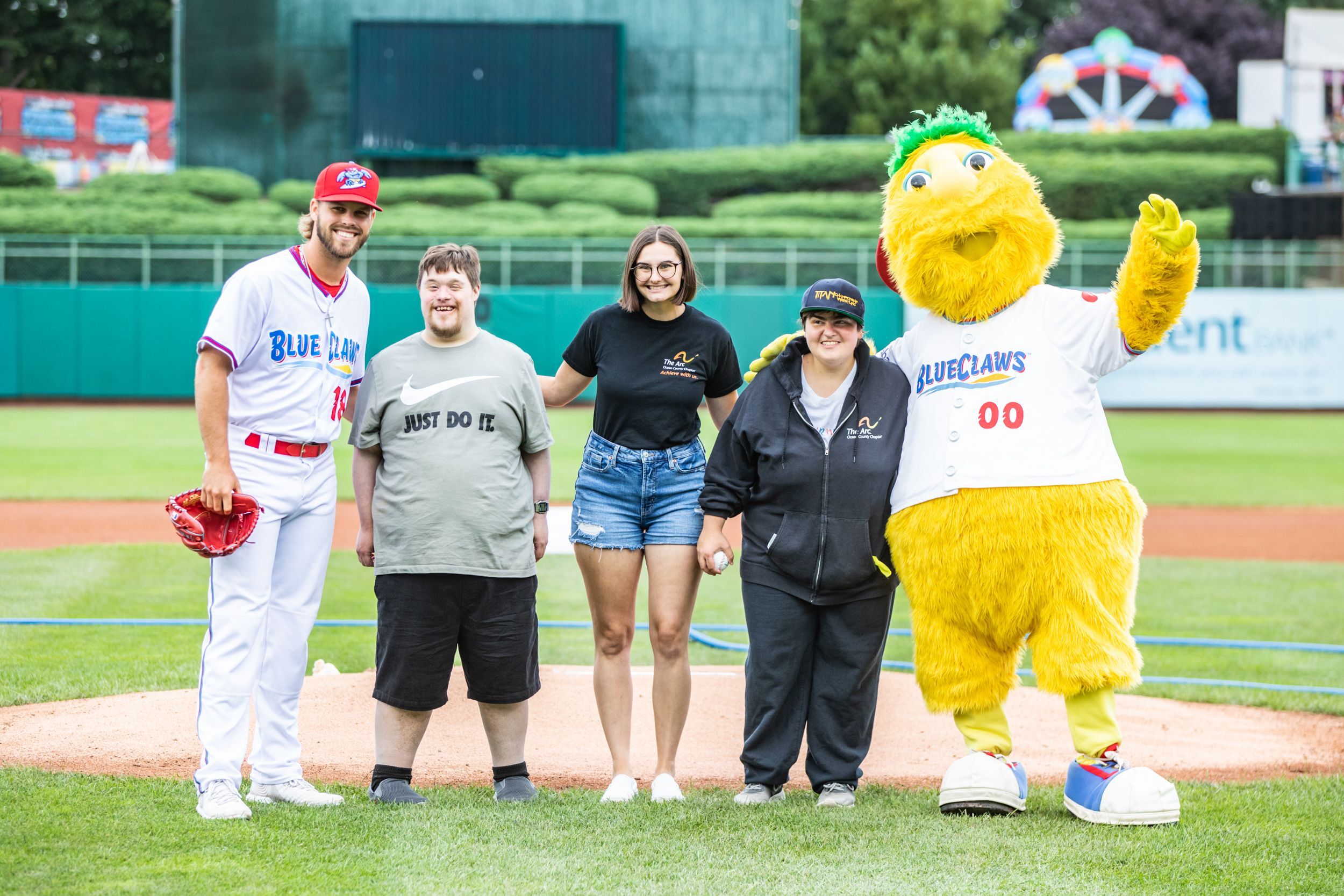 Hit a home run this summer and purchase your discounted Jersey Shore BlueClaws baseball tickets with The Arc!
Wednesday, May 17th 11:05am- Day Game

Friday, June 2nd 7:05pm- Fireworks

Friday, July 7th 7:05pm- Fireworks

Saturday, August 5th 7:05pm- Community Partner Night & Fireworks
Scroll down to pay with PayPal or credit card. Click here to download a ticket order form to pay with check or cash. 
---