Community Partner Games with the BlueClaws!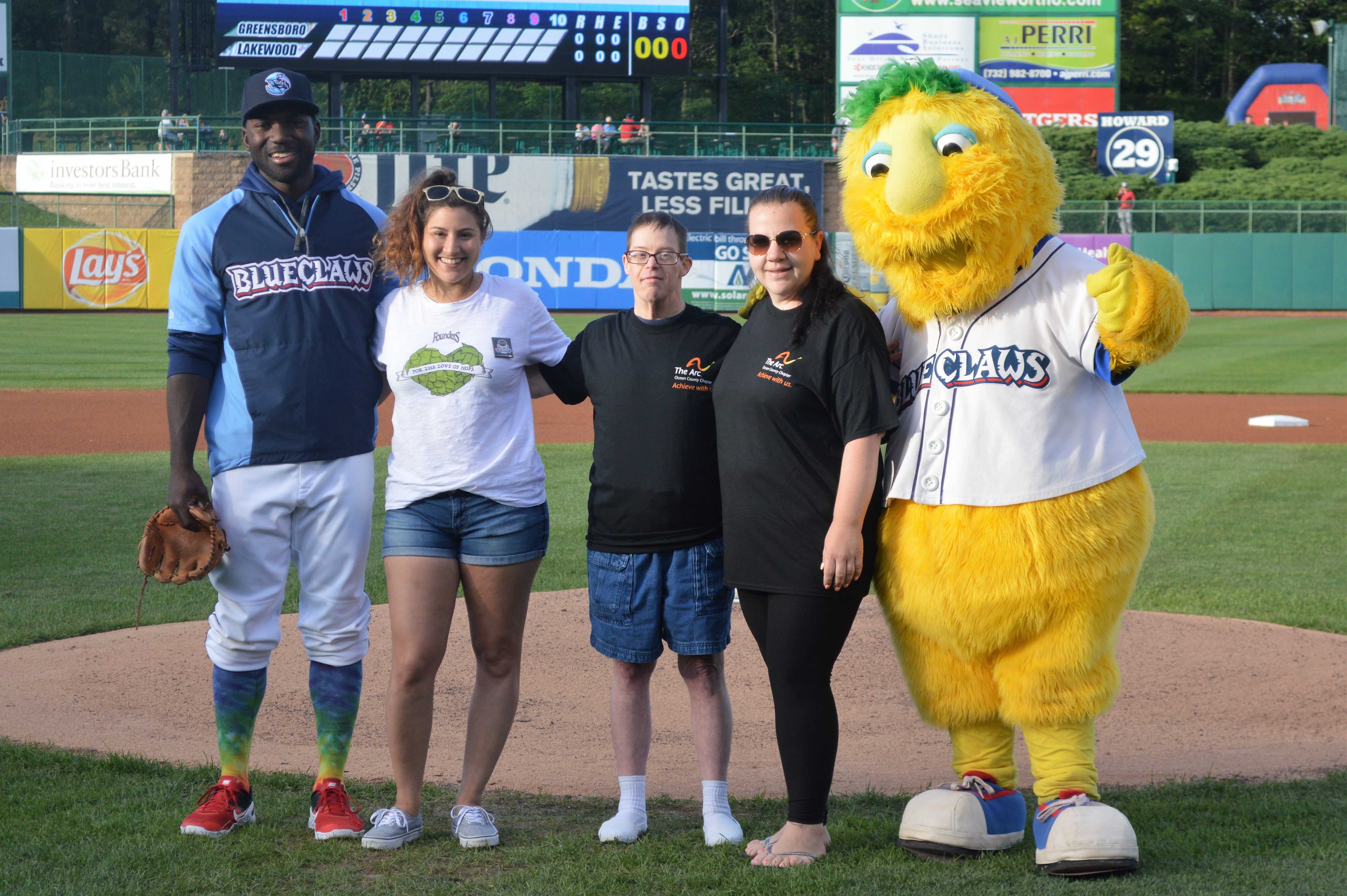 Lakewood, NJ– The Arc, Ocean County Chapter partnered with the Lakewood BlueClaws on four Community Partner Games which raised over $2,000.
The Arc, Ocean County sold over 600 tickets to four separate BlueClaws games during the months of May, June and July. With every ticket sold, a portion of the profit directly went to the programs and services The Arc, Ocean County provides, which supports 1,500 individuals with intellectual and developmental disabilities.
The June 8th game in particular was a big hit because the seats were filled with 100 Arc clients, staff, family and friends all cheering on two Arc of Ocean County representatives throwing the first pitch and interviewing with the stadium radio station.