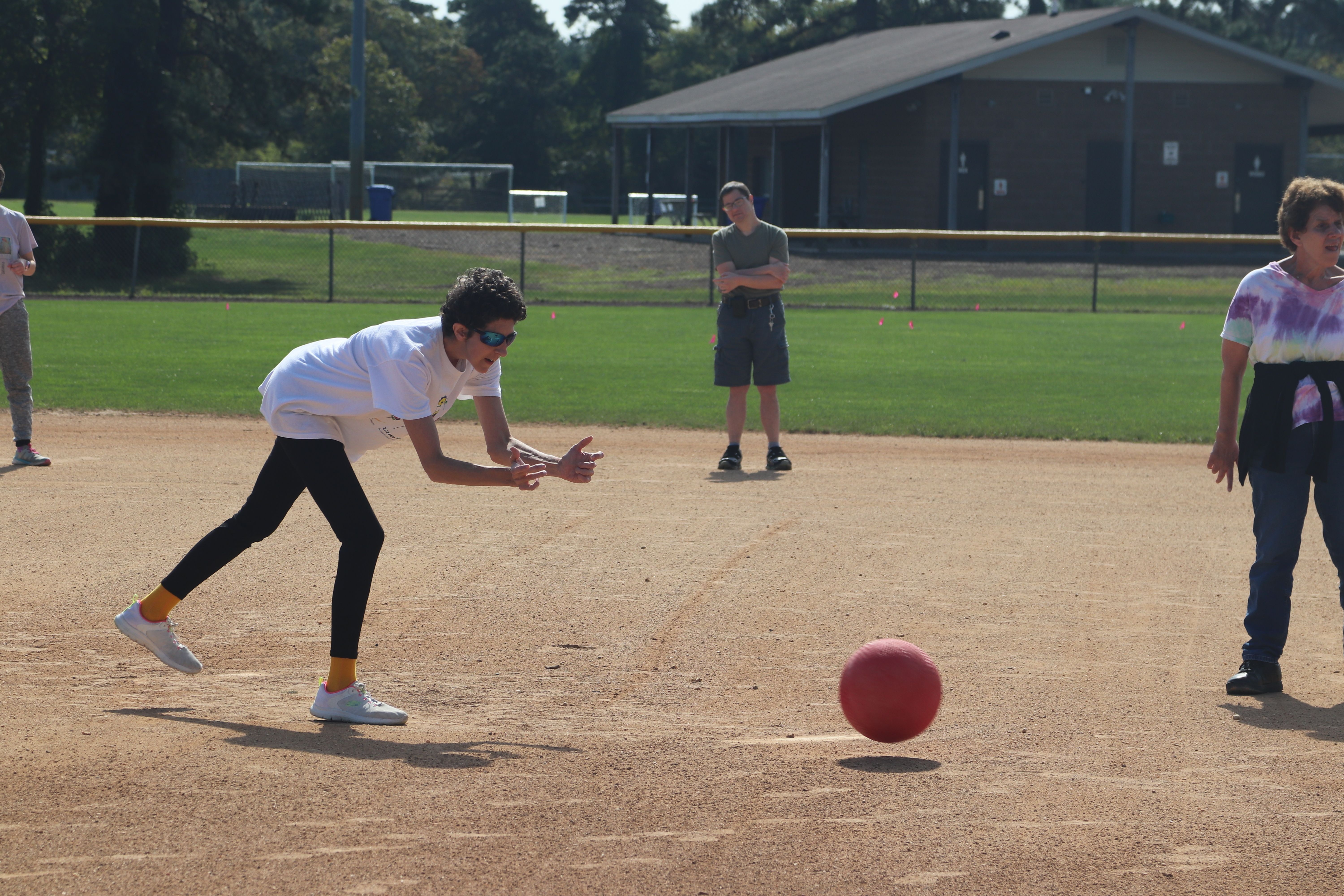 On September 21st, The Arc's vocational programs got together at Drum Point Sports Complex in Brick for a Kickball Tournament hosted by Mon-Ster Fitness.
Six teams from the AEC, ATCLA, Community Connections, Journeys & Discovery, North Bay, and Tuckerton started the day with opening ceremonies and introductions to the team's fight song. They played two games of kickball across three fields. Players took the field and ran the bases, keeping score and learning great sportsmanship.
The Arc participants and staff had a fun time together. We're already looking forward to the next event, Field Day!