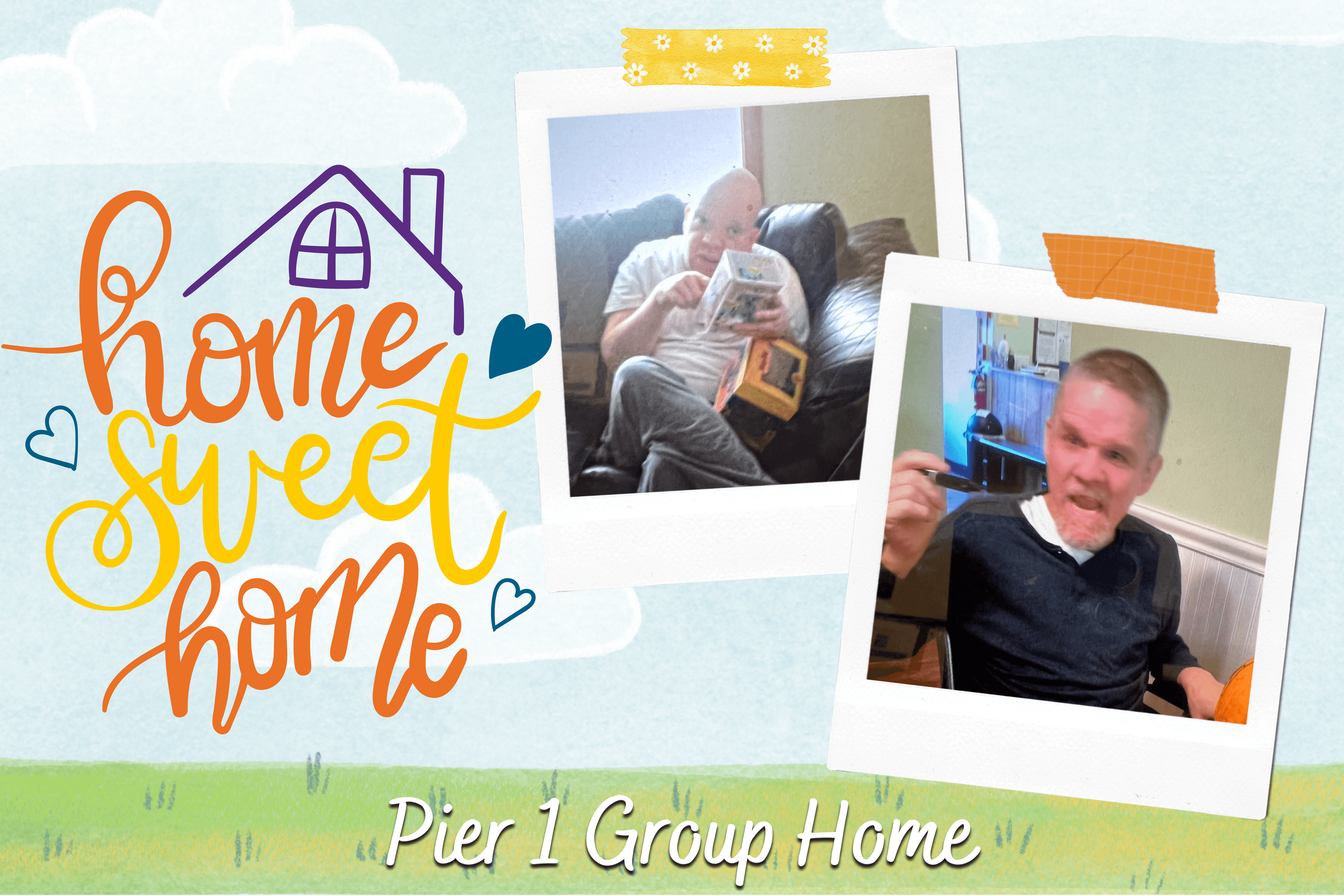 We're featuring our friends at the Pier 1 Group Home in this month's residential corner!
The residents and staff at Pier 1 are all about family and enjoying our time together. KC loves music, going out to eat, family style dinner with the staff, and bowling. JC loves going to the car races, spending time with his brother Tom, and singing and dancing with staff.
RJ is our rock and roller. He likes hard rock music and his sensory board. RB loves showing off his collection of wacky races figurines, he has a love of food and enjoys having dinner with staff, and watching old westerns and the game show network on TV.
Thank you to Lynda, Group Home Manager, for sharing some highlights with us about the Pier 1 residents and staff! The Arc, Ocean County Chapter offers 70 housing options for individuals with disabilities in Ocean County to live full and productive lives in our community.