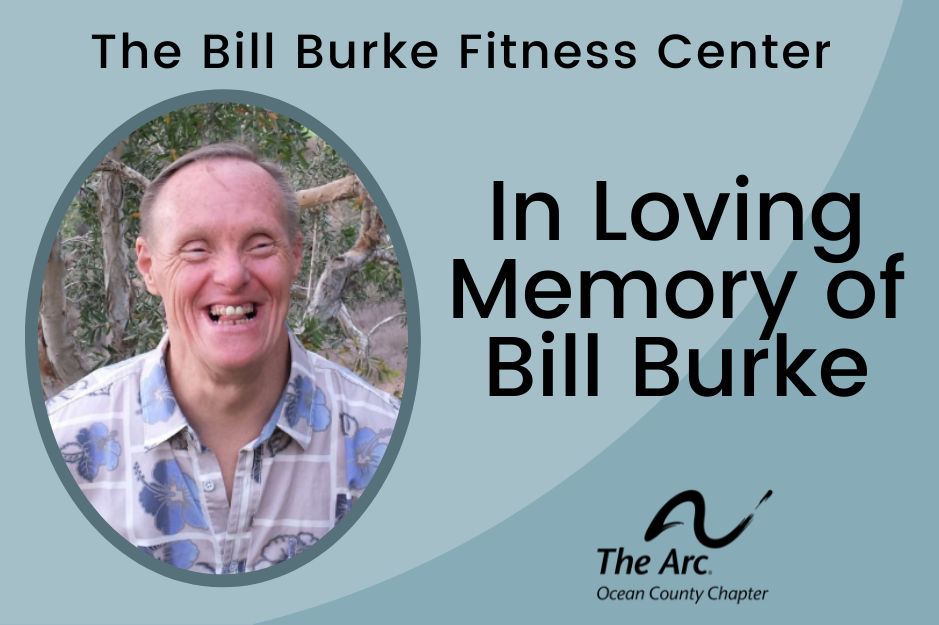 The Arc, Ocean County Chapter is honored to announce The Burke Family has contributed a major gift in loving memory of their brother Bill Burke, a long time and much loved resident of The Arc.
Bill was an all-around athlete and a memorial fund was established in his name to raise funds to encourage health and wellness for people with disabilities. The goal is to pledge $100,000 to this project over the next ten years.
The Bill Burke Fitness Center will be a multipurpose gymnasium located in Lakewood, NJ for fitness classes, competitive sports, and recreation activities. Phase one for the space will feature new basketball hoops, sound system, bleachers, athletic equipment and more, opening in October 2021.
Phase two will include upgrades to the Bill Burke Fitness Center such as new state-of-the-art technology, more athletic equipment, and a complete redesign of the outdoor space.
To learn more or make a donation click here.