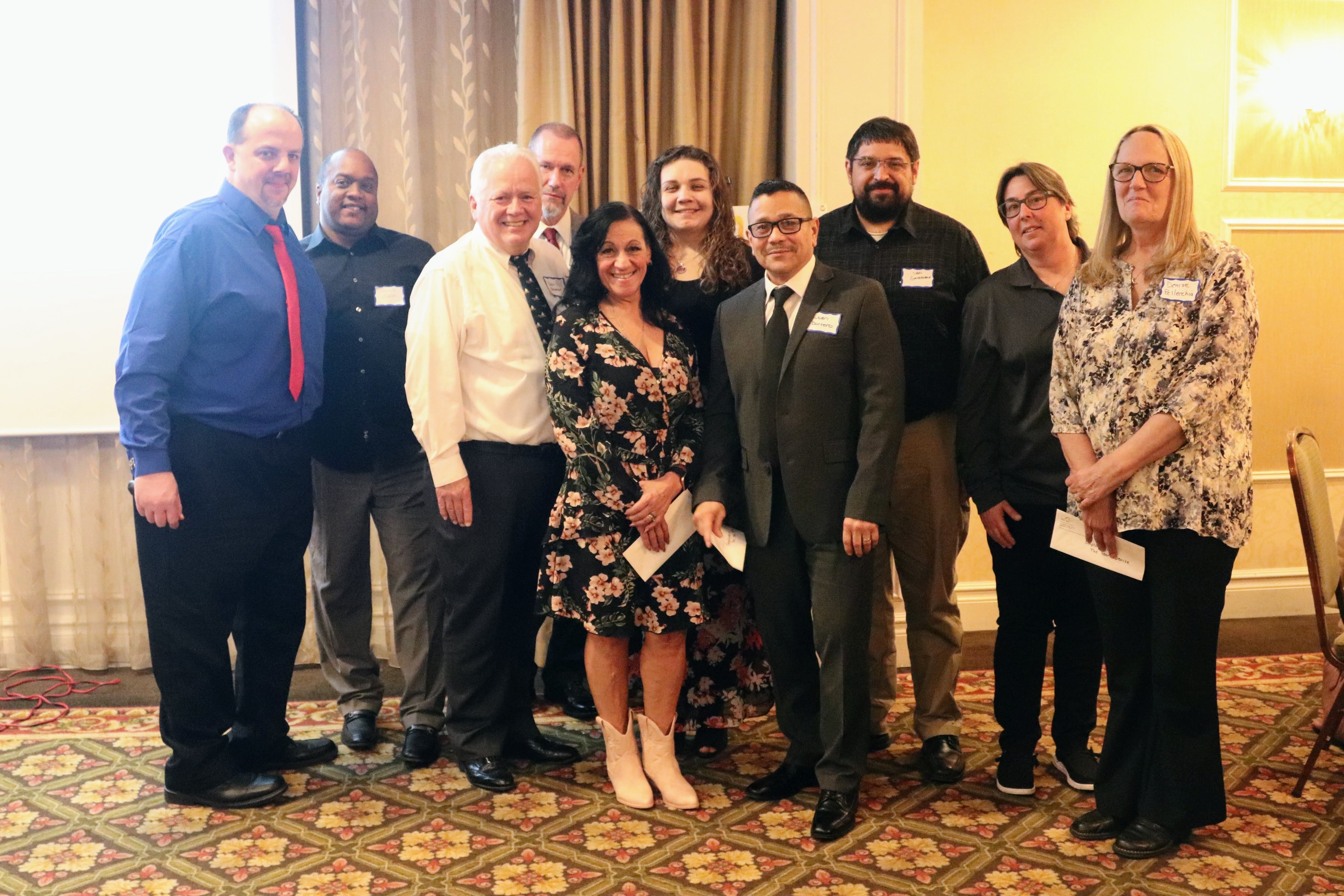 On March 16th, we celebrated our employees, community partners, and the individuals we support at our 2023 Catalyst Awards Cocktail Reception for their commitment and dedication to The Arc, Ocean County Chapter!
We honored our twelve award winners with thoughtful, heartfelt tributes while raising over $23,000 with our super raffle and silent auction to support The Arc's programs and services for people with disabilities.
A very special thank you to the event committee and sponsors, including presenting sponsor Gallagher.
Congratulations to the following The Arc Catalyst Award Winners:
Bill Sackter Citizenship Award ~ Leonard "Butch" Reuter
Spotlight Award ~ Dan Governale, Barlo, Governale & Associates, LLC
Distinguished Municipal Leader Award ~ Brick Township Construction, Dan Newman
Distinguished Community Service Award ~ Atlantic Shore Pines Campground
Employer of the Year ~ Maple Holistics
Support Coordinator of the Year ~ Krystle Jeannot, Disability Services & Advocacy LLC
Healthcare Professional of the Year ~ Michelle McNicholas, Our Family Practice
Employee of the Year ~ Ruben Borrero
Employee of the Year ~ Darrick Elam
Employee of the Year ~ Denise Pellecchia
Newcomer of the Year ~ Robert Cairns
Newcomer of the Year ~ Karen Santosuosso