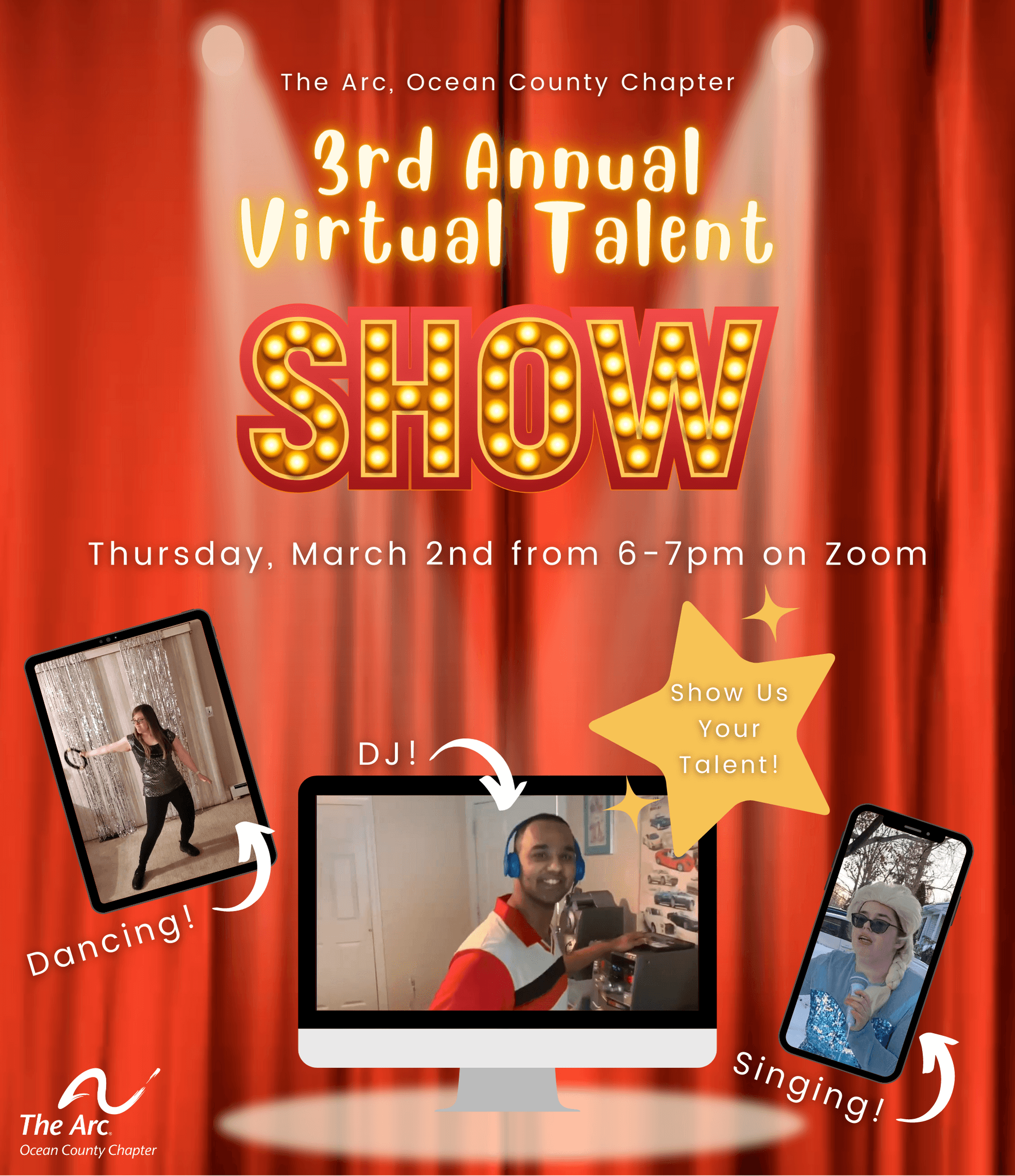 The Arc, Ocean County Chapter is so proud of all the performances in our 3rd Annual Virtual Talent Show celebrating Developmental Disabilities Awareness Month!
The virtual premier spotlighted our singers, musicians and artists while talking about important DD Aware facts.
Singers Jennifer, Kim, Billy, Frank, Angelo, Amanda, Patty, Dillin and Robert blew us away with their beautiful singing voices.
Poet Pat reminded us what the meaning of friendship is, Jean played a beautiful song on the piano and Kathy painted us a beautiful picture.
Russell and Suzanne showed off their special puzzle skills as Robin baked us some yummy brownies and Noel explained why playing Monopoly is the best game.
Congratulations to our talented performers! Click here to learn how you can help raise awareness and raise funds to celebrate Developmental Disabilities Awareness Month!