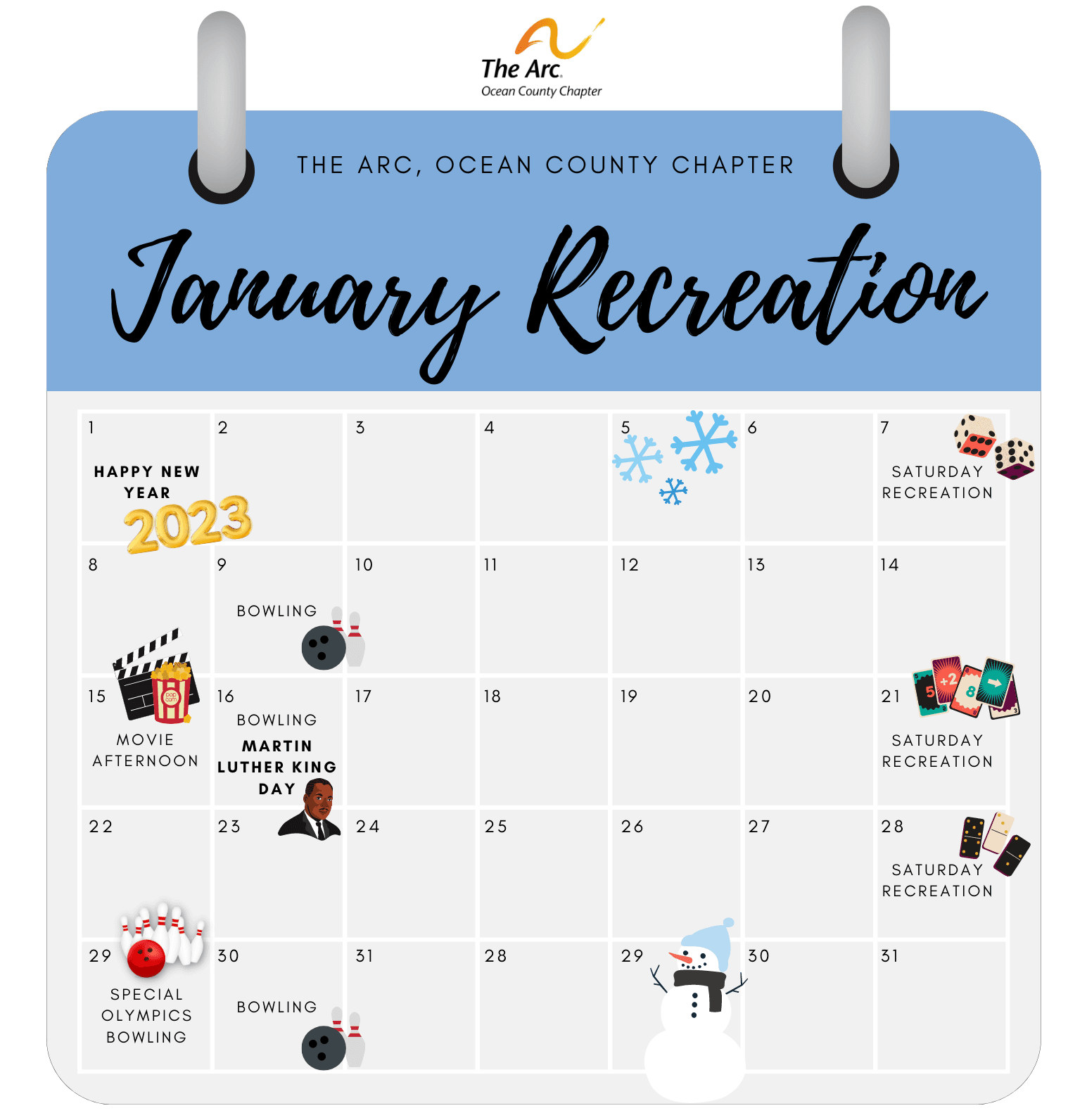 The Arc, Ocean County Chapter is celebrating a new year with new recreation activities in January, February and March 2023!
Our in-person recreation is back in full swing offering 2-3 oppurtunities a week for individuals with disabilities in Ocean County to participate in activities that interest them while encouraging health and fitness, friendships, and skill development.
On Mondays you can enjoy a night at the bowling alley while preparing for the Special Olympics!
Enjoy playing games, making crafts and more fun with your friends at Saturday recreation!
Relax with some popcorn and candy at a Sunday afternoon movie or get pumped up at the Road to Wrestlemania!
Click here to download the winter calendar or click here to learn more about all our recreation activites!