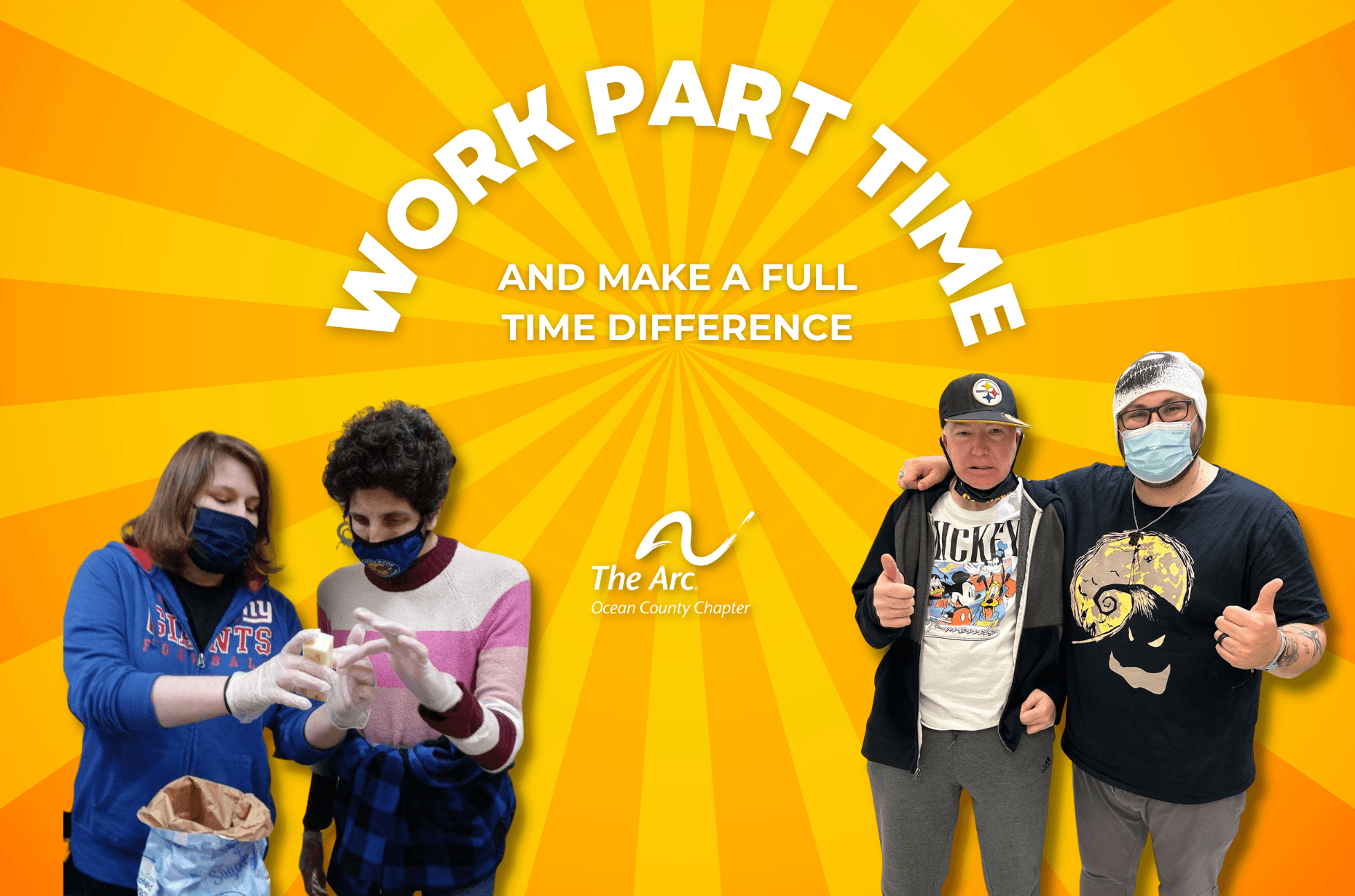 The Arc, Ocean County Chapter is looking for part time employees to make a full time difference in the lives of adults with disabilities in Ocean County, New Jersey.
Do you have medical experience? Apply for our part time registered nurse position!
Are you a night owl? Apply to work the part time DSP night shift!
Want to work a remote or hybrid job? Apply to become a BCBA to complete functional behavior assessments! 
Mark your calendars to stop by our job fairs to interview and apply on the spot! 
Tuesday, November 22nd from 2-4pm, Lakewood
Wednesday, November 30th from 4-6pm, Barnegat 
Thursday, December 8th from 12-2pm, Lakewood