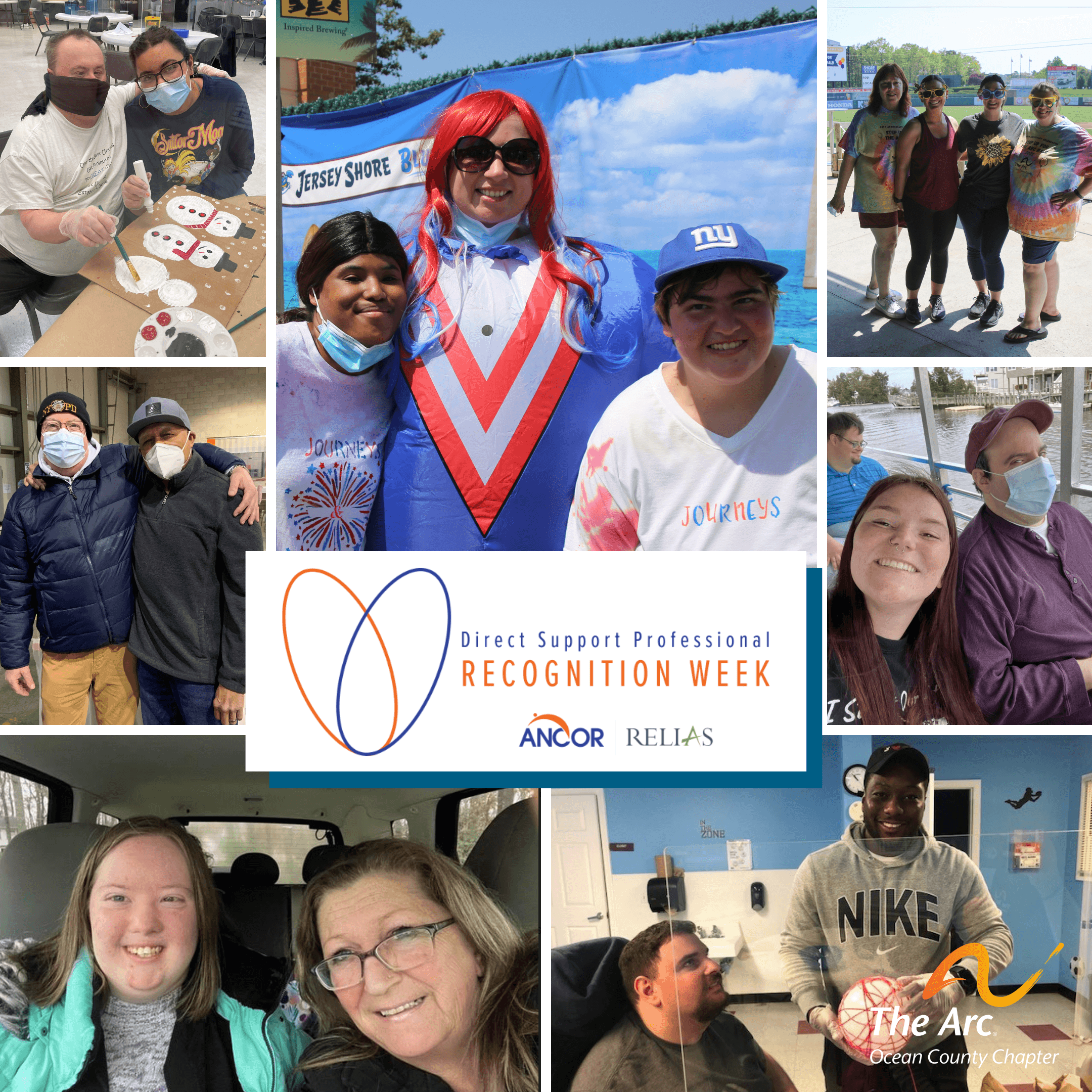 Every year, Direct Support Professionals (DSPs) are recognized nationally for their hard work and dedication to helping others. At The Arc of Ocean County, our DSPs are the heartbeat of our agency.
They are caring and passionate, patient and kind. They will advocate for a resident, they will hold their hand when they are sick, and they will empower them to fulfill their goals and dreams. They will teach participants life skills and job skills, they will inspire creativity, and they will encourage and nurture their personal achievements. This is more than a job for many, it is a calling to make a difference in the lives of people with disabilities.
This week, and every day, we want to say thank you. Thank you for the long days, the overnights, and the schedule changes. Thank you for your compassion, your flexibility, and your commitment to the men and women we support 24 hours a day, 365 days a year.
We will say it again, our DSPS are the heartbeat of #ArcOcean.
To say thank you to our DSPs please send a note of recognition to development@arcocean.org.