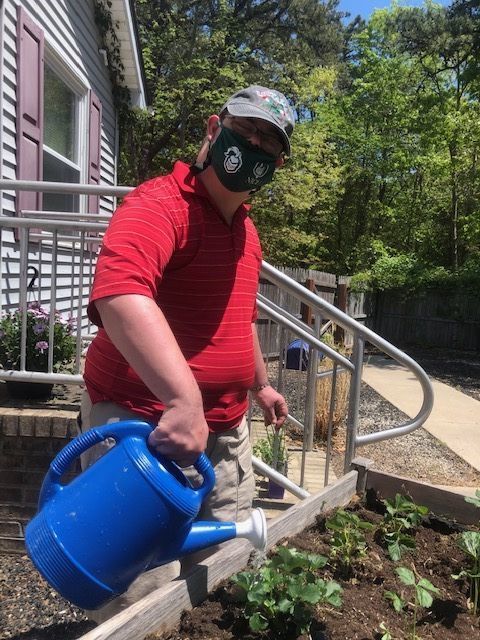 Here at The Arc, Ocean County Chapter we love teaching fun and new skills at our vocational day programs, which includes gardening! 
One of the favorite summer activities our vocational participants like to do is working outside in the raised garden beds, graciously donated by the Northern Ocean Habitat for Humanity in 2019. 
With the help from staff, participants learn all the steps of gardening starting with planting the seeds, watering and weeding the garden, picking the ripe fruits and vegetables off the vines, and even thinking of healthy recipes to cook using the fresh produce. 
Vocational participants at The Arc, Ocean County Chapter learn a new skill while having fun and being rewarded with fresh produce- sounds like the perfect summer activity to us!