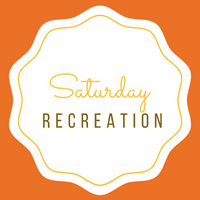 Saturday Recreation Weekly Budget Payment: 10 Community Inclusion Units, 10 Respite Units & 30 miles
1. Location: Drop off/pick up is at 150 Oberlin Ave, Unit 1-4, Lakewood, NJ, 08701.
2. Time: Please remember to be on time for drop off/pick up. Participants should be brought into the building by family/staff to ensure all pertinent information is exchanged. Saturday Recreation will be 10:00am- 3:00pm.
3. COVID/Masking Policy: Masking for recreational activities is strongly encouraged but no longer mandatory for both indoor and outdoor activities. If feeling ill, please stay home. If any participant tests positive for COVID-19, please notify Lauren Sarno via email immediately.
4. Financial Policy: Should an individual want to bring personal money for snacks and souvenirs, Recreational staff can hold onto personal funds if necessary.
5. Medication Policy: Anyone who requires medications to be administered during recreational events must email Lauren.Sarno@arcocean.org with a medication list and prescriptions for those medications 7 days prior to scheduled activity. All prescriptions must be updated within the year and must match exactly what is written on the original medication container/bottle. All medications for administration must be kept in original containers and not prepackaged medication pockets/envelopes. Unfortunately, if the prescription, medication container and pre-written MAR don't match or if there are questions that cannot be answered by the start of the trip, we will not be able to administer the medications to the individual.
6. Lunch: All participants must bring lunch and a drink each week.
7. Cancellations: If an emergency has occurred and you must cancel, please notify Lauren Sarno immediately so a replacement can be sought. Unfortunately if a replacement cannot be found, we cannot offer refunds.
8. DDD Budgets: For using their DDD budgets to pay for Saturday Recreation, we must have an updated ISP plan sent through our Medicaid mailbox (Medicaid@arcocean.org) with the units in the plan prior to signing up. There will be no self-pay option at this time.
9. Questions: Email Lauren Sarno, lauren.sarno@arcocean.org should you have any questions or concerns. You can also call for more information 732-363-3335, ext. 146.