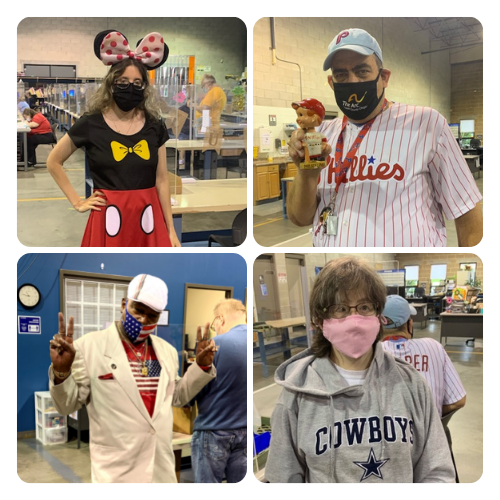 The Arc, Ocean County Chapter loves to have fun while learning and working in vocational services. 
The Arc Employment Center (AEC) began hosting "Fun Theme Fridays" this month to boost morale of participants and staff for a fun and creative work environment! 
Every Friday has a different theme to dress in unique styles like Disney, baseball hats, red white and blue, and favorite sports teams. 
The AEC participants are working diligently on their assembly, sorting and labeling skills while still enjoying a little Friday fun! We can't wait to see what's next.