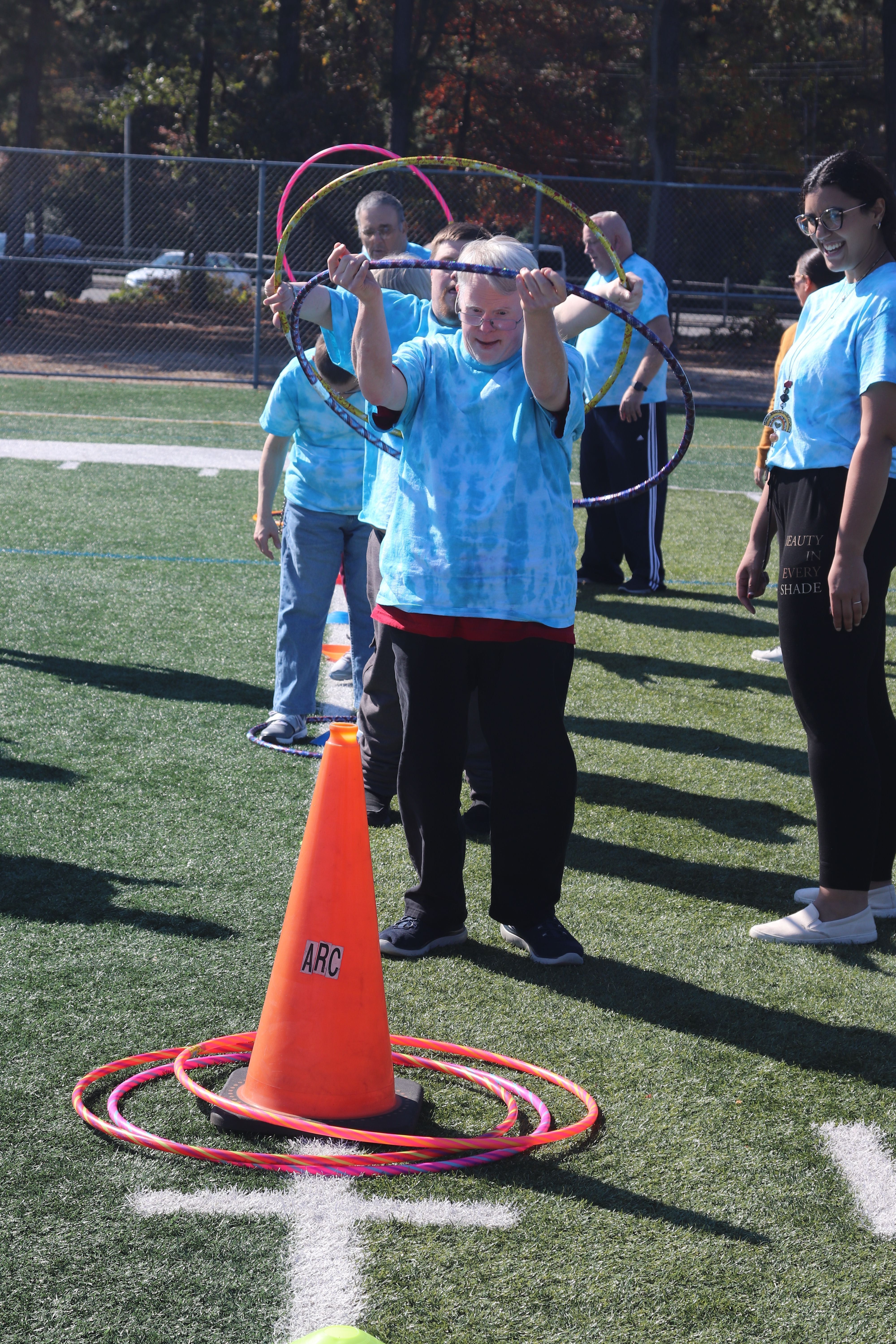 The Arc, Ocean County Chapter hosted our first-ever adaptive fitness Field Day on October 19th and took fun and fitness to the next level!
Over 100 vocational participants gathered at the Drum Point sports complex to compete in obstacles that encouraged teamwork, exercise, balance, and agility.
These fun and interactive games included a witches' hat ring toss, a hula hoop relay race, a cone pick-up race, a pizza delivery game, an egg and spoon race, and a bowling pin knockdown.
Congrats to our Arc Employment Center for scoring the highest points!