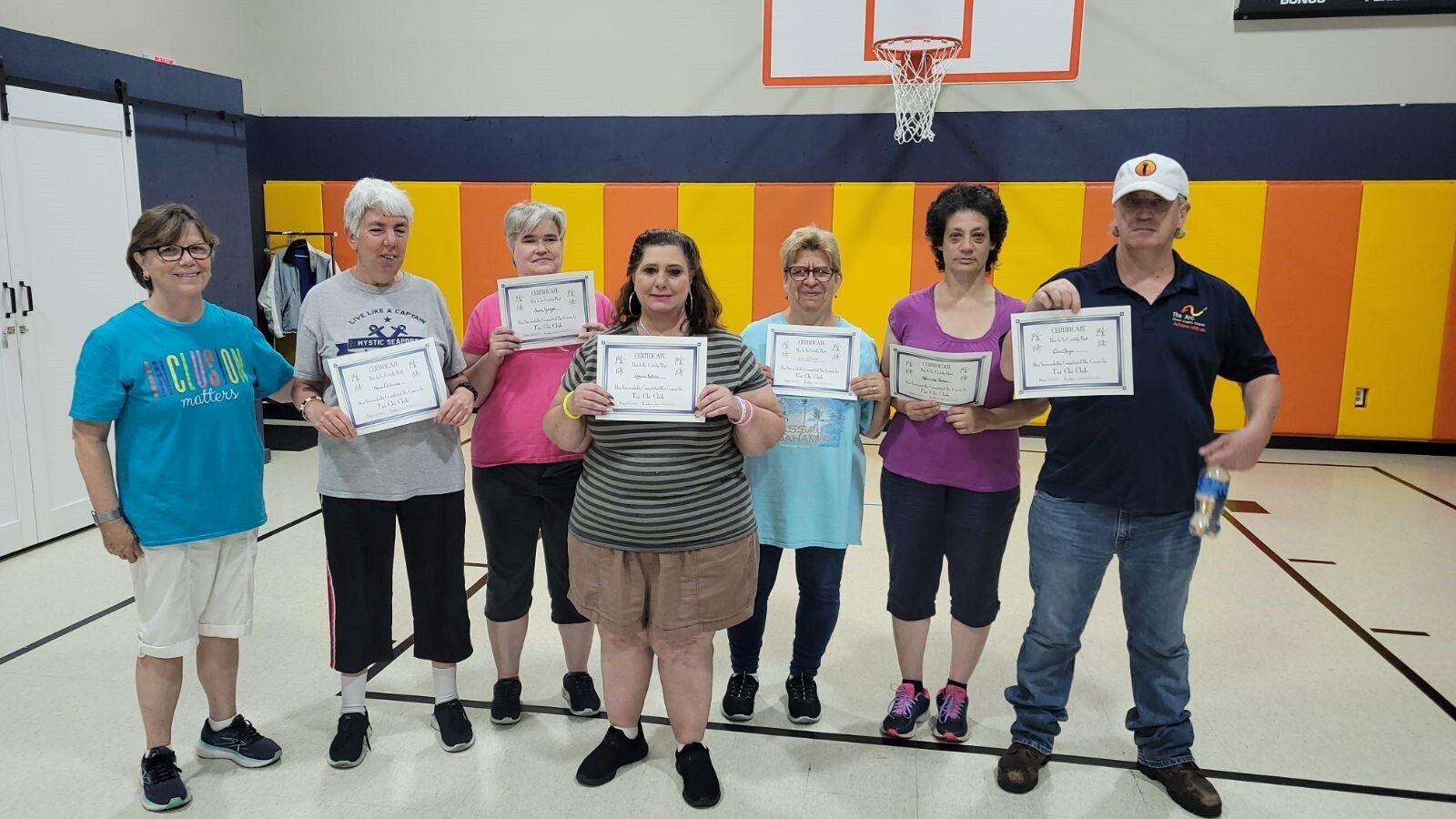 The Arc, Ocean County Chapter has recently been exploring new ways of improving one's health and wellness through the ancient art of Tai Chi.
During the regularly scheduled adaptive fitness classes, participants from the Arc Employment Center began practicing slow and steady movements meant to improve balance, muscle strength and concentration known as Tai Chi.
After weeks of learning new Tai Chi routines, our Arc Employment Center participants have become Arc certified masters of Tai Chi!