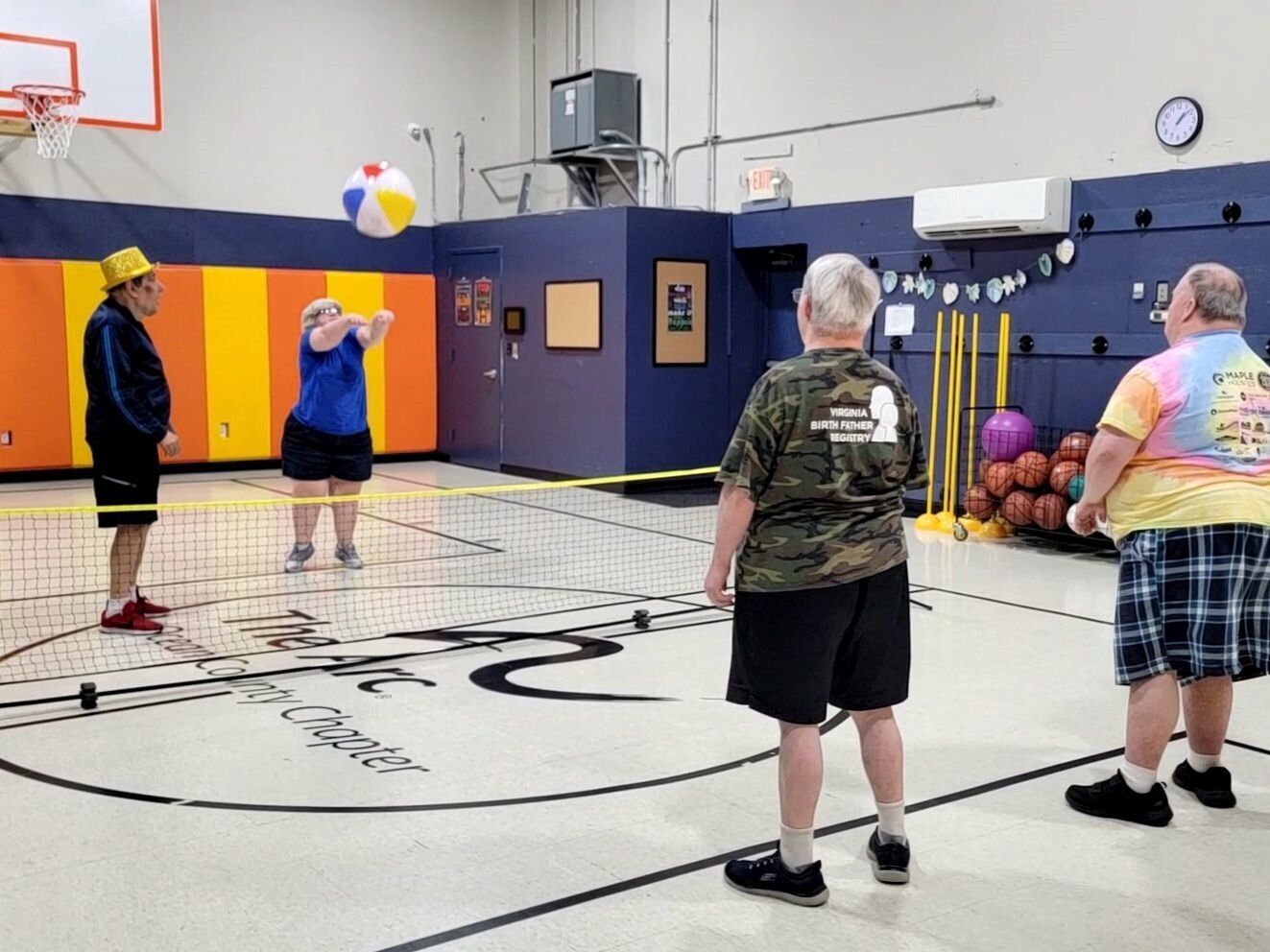 I am very happy to report that through the Step of for The Arc Walk fundraising, our Adaptive Fitness Program was able to purchase new equipment for our participants to use during their weekly fitness classes!
Making fitness fun is very important to us here at The Arc, and we know that the more fun you have while exercising leads to how likely you are to stick with it. With this in mind, I like to incorporate cardio and strength exercises into the sports and games we all enjoy.
One example is a new bowling set where participants knock down pins that are labeled with exercises. We also added a kickball set, t-ball set, broomball, mini golf, pickle ball and agility equipment to our inventory. The agility poles have been a big hit with the participants who weave in and out of the poles where I can see with each pass through their speed increases and they gain confidence in their foot work and balance.
The great thing about our Adaptive Fitness program is that we have so many options for our workouts. Participants never know what to expect as far as the workout but know it's going to be a good time.
-Monica Godin, Wellness Coordinator