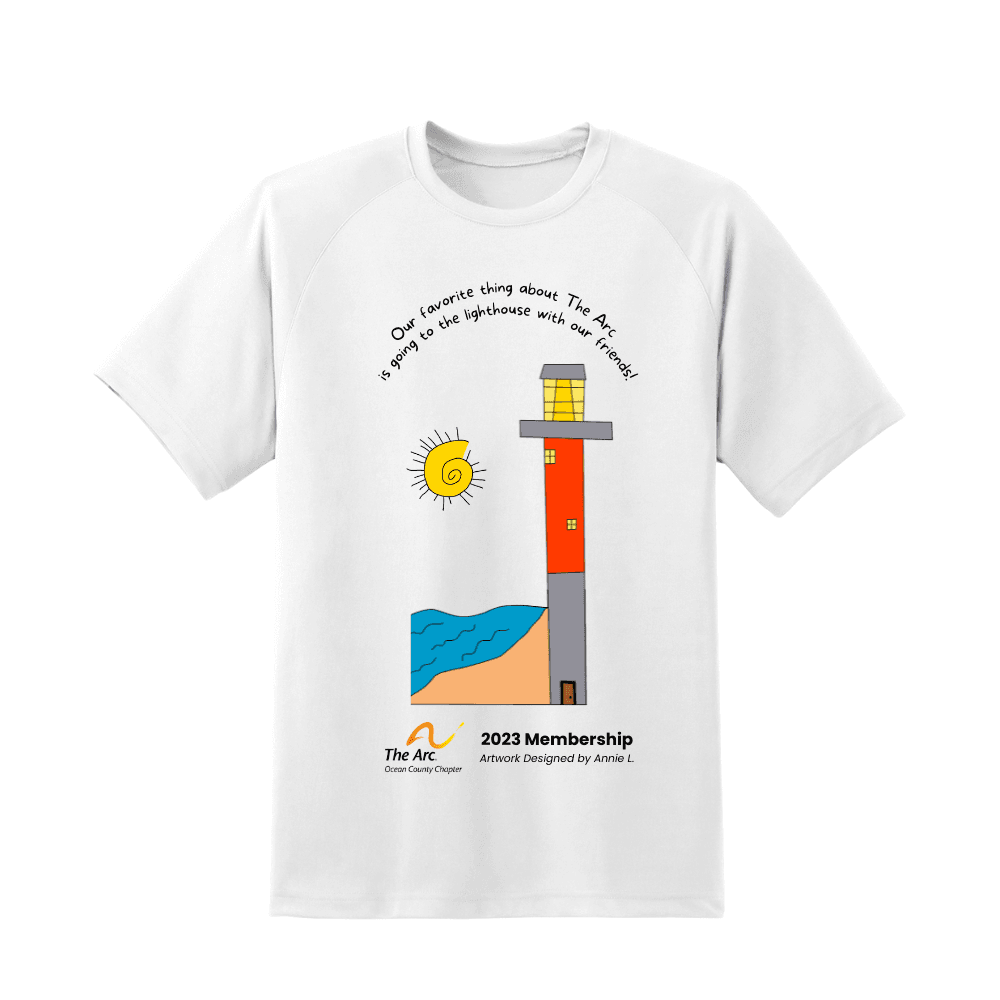 In celebration of our new fiscal year, we asked our residents and participants to share what makes them happy about The Arc, Ocean County Chapter. 
Making friends, gaining job experience and learning new skills were just a few answers... but the winning design as voted on by our Facebook followers is from Journeys and Discovery participant Annie L. who wrote "our favorite thing about The Arc is going to the lighthouse with our friends!". 
When you join The Arc of Ocean in membership for the 2023 fiscal year, you not only will become an advocate and ally for people with intellectual and developmental disabilities in Ocean County, New Jersey, and across the United States, but you can also purchase our membership t-shirt with Annie's lighthouse design.
Donate $25 to join us in membership with an additional $25 donation for your one-of-a-kind 2023 lighthouse membership t-shirt TODAY!