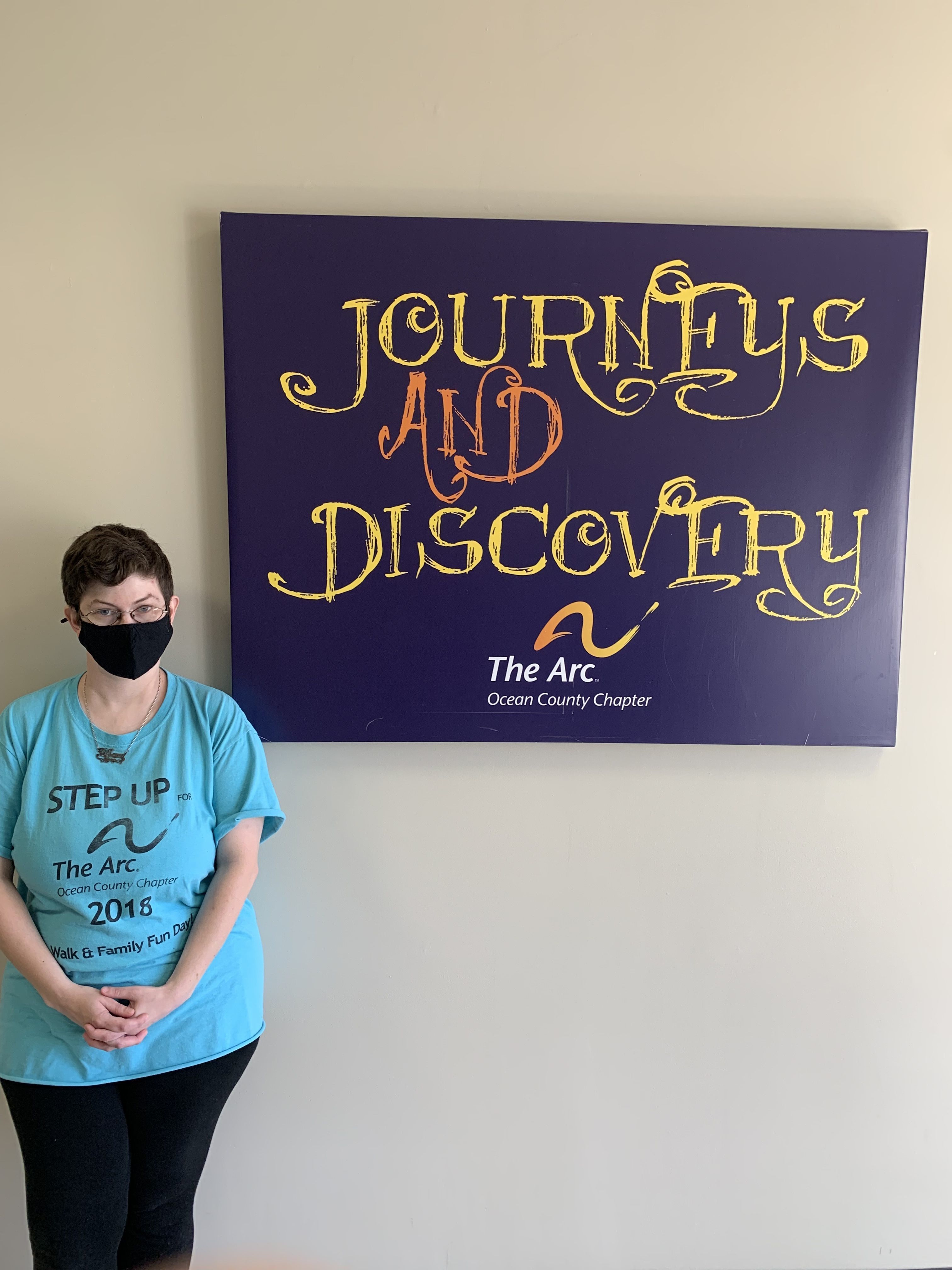 When posed with the question, "How has The Arc, Ocean County Chapter helped you obtain a job in the community," Journeys and Discovery participant Tiffany B responded, "the program helps people to learn skills to get a job."
Tiffany said for the past 9 years she has "learned new things like being responsible, time management, and communication" and works on her "resume, interview skills, and learned how to do jobs in the community by volunteering at our job samples." 
With all these tools in her tool belt, Tiffany announced she got a job at McDonalds on August 28th of this year!  "At my job I help keep the restaurant clean, warm cookies and apple pies, and stock cups and lids. I wear a uniform to work. I have met new people at my job. I feel happy having a job. I like earning a paycheck and using my paycheck to pay for things I want. It makes me more independent."
Even though Tiffany obtained a job at McDonalds she continues to attend Journeys and Discovery so she can keep learning more skills to be better at her job and knows she "can even learn more in case I want a different job one day." 
Tiffany has always wanted a job and stated "I am grateful for my program. I could not have gotten a job without The Arc."
All thanks to the Journeys and Discovery vocational job training, Tiffany B gained the skills and confidence to go out into the Ocean County community to apply for competitive employment and has successfully been hired to be a part of the McDonalds workforce. Congrats Tiff, we're proud of you!