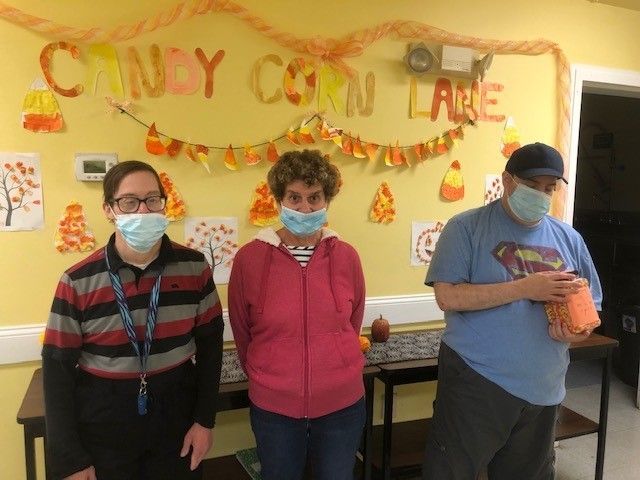 The Arc, Ocean County Chapter loves when the seasons change!  It's out with the old and in with the new fall decorations and themed activities.
Residential group homes are taking advantage of the autumn weather by going outdoors for nature walks and farm visits.
Vocational day programs are incorporating fall and Halloween aspects to educational activities. For example, Tuckerton Adult Training Center staff created an interactive math guessing game where the participant who guesses the correct number of candy corn pieces in the jar wins all the candy! 
Arc Ocean obviously fell head over heels for fall this year!