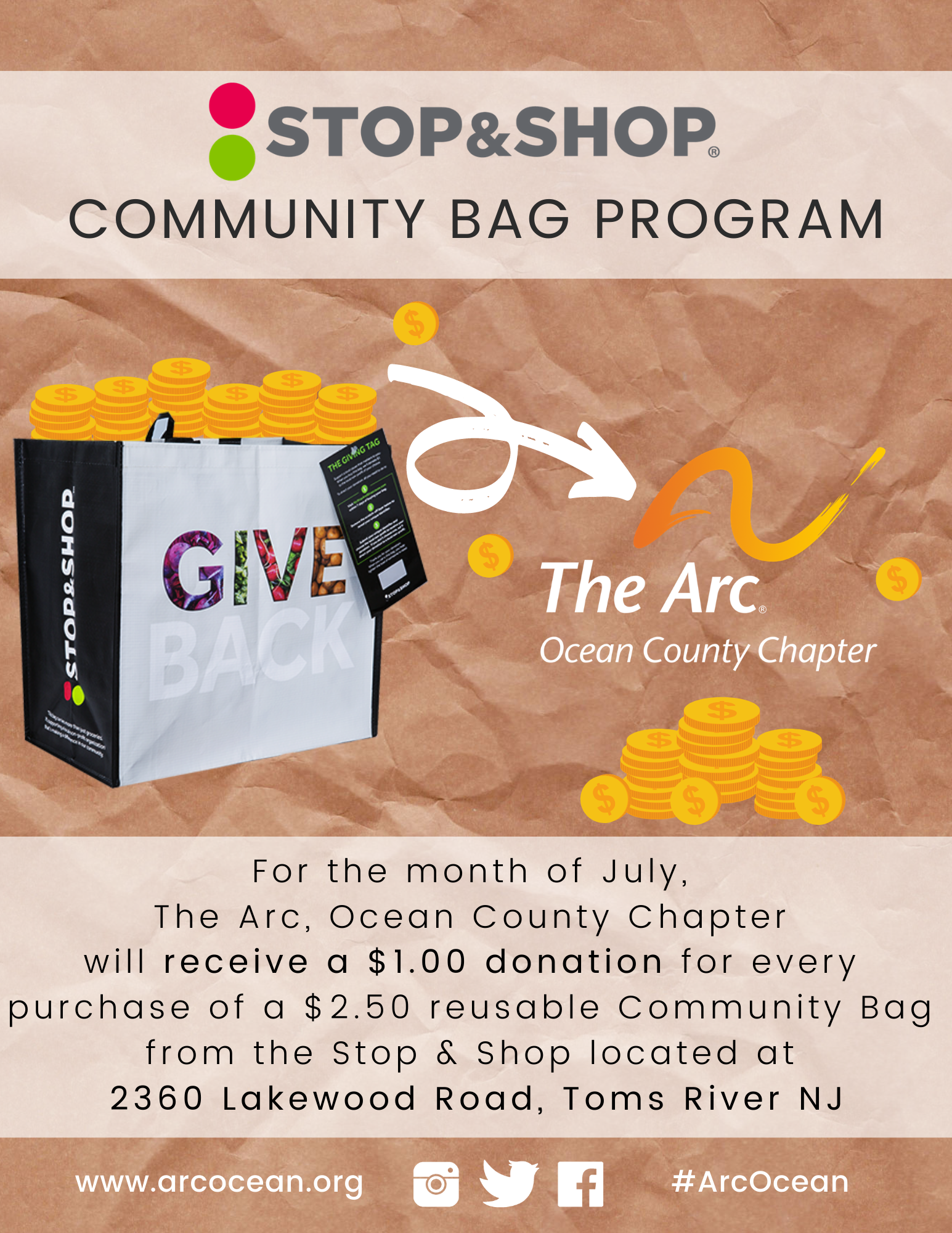 For the whole month of July, when you shop at the Stop & Shop located at 2360 Lakewood Road, Toms River NJ you can give back to The Arc, Ocean County Chapter while supporting the environment.
For every $2.50 Community Bag purchased at the Toms River Stop & Shop, The Arc will receive a $1 donation. You can also use the code on the Giving Tag to donate more!
Support individuals with intellectual and developmental disabilities and the environment just by shopping!