Reopening Day Programs
The long-awaited reopening is finally here! The Arc, Ocean County Chapter, Inc. is happy to announce that all of our DDD funded and operated day programs will be reopening at reduced capacity for in-person services on Monday, May 10, 2021. We have seen much success with our virtual services throughout the COVID-19 pandemic and intend to continue offering these vital programs until further notice. We appreciate all of the support and patience you have shown throughout this challenging time and we cannot wait to welcome you back.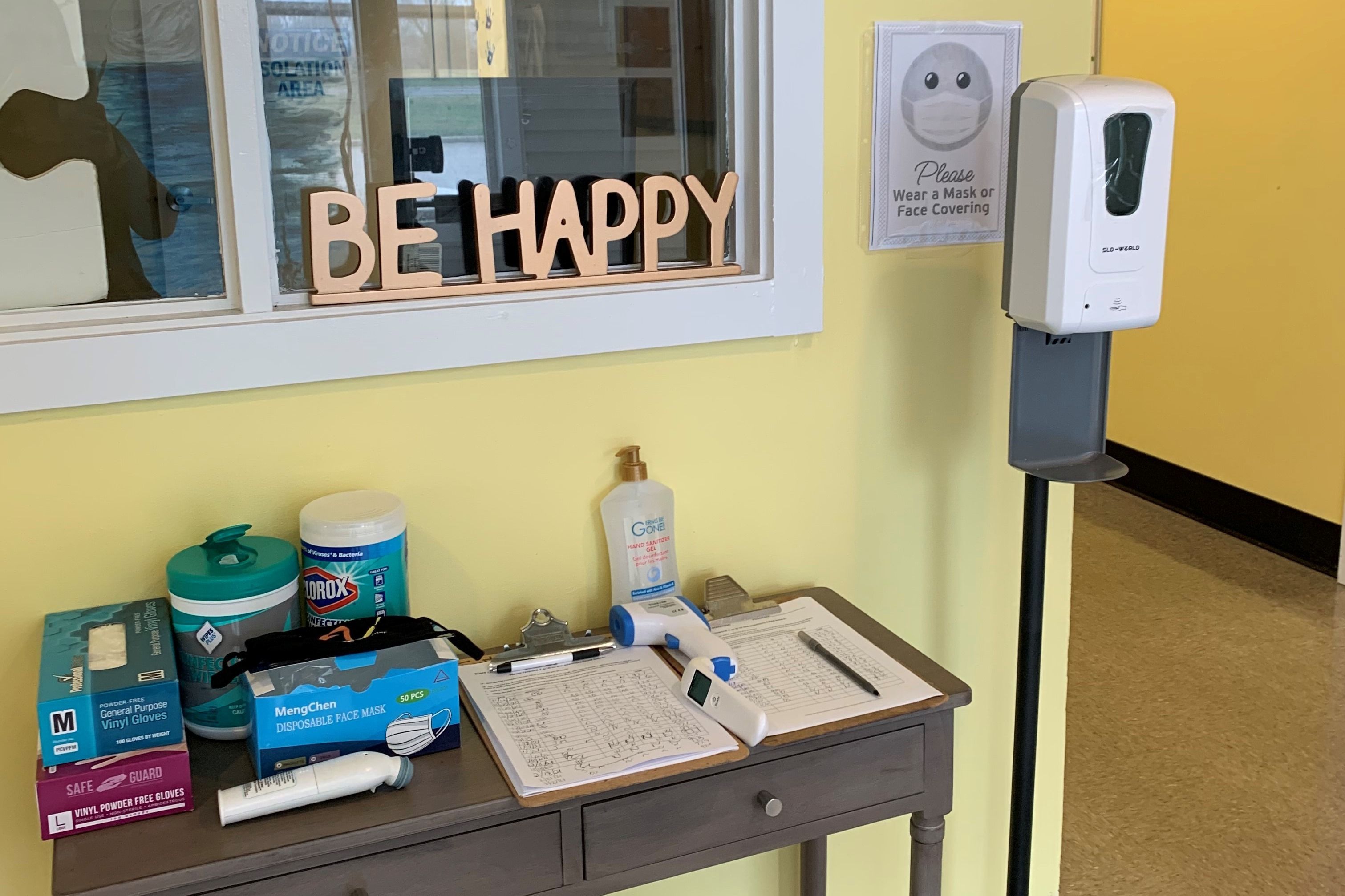 As we reopen our programs, our top priority continues to be focused on maintaining the well-being of all employees, individuals served and their caregivers. We have established various protocols to promote health and safety, including, but not limited to:
Daily COVID-19 screenings including a health questionnaire and temperature monitoring of all persons prior to entering agency operated facilities and vehicles
Mandatory face coverings for all employees and as tolerated for all individuals served
Modified group sizes and activity areas including the use of physical partitions as needed
Increased signage throughout all buildings to promote proper preventative measures such as social distancing, hand washing and the use of face coverings
Installed touchless faucets throughout all agency buildings
Installed partitions in agency operated vehicles
Installed hand sanitizing stations throughout agency buildings
Designated isolation room in all agency buildings
Increased use of virtual platforms
Visitors prohibited from entering agency facilities while individuals served are present
Proactive response procedures for COVID-19 symptoms and/or exposure
We know many of you are anxious to return to your programs and we look forward to assisting you. Our management teams are working diligently to contact you. In the event that you have a question or need assistance prior to speaking with us please utilize the contact information below to ensure a prompt response.
Adult Training Center at Lakewood (formerly Brick Adult Training Center)
Supervisor:      Lisette Gonzalez
Email:               Lisette.Gonzalez@arcocean.org
Community Connections
Supervisor:      Emily Jones
Email:               Emily.Jones@arcocean.org
Journeys
Supervisor:      Emily Stadthaus
Email:               Emily.Stadthaus@arcocean.org
Discovery
Supervisor:      Jim McDonald
Email:               James.McDonald@arcocean.org
North Bay Adult Training Center
Supervisor:      Alyson Pericciuoli
Email:               Alyson.Pericciuoli@arcocean.org
Tuckerton Adult Training Center
Director:          Heather Hans
Email:               Heather.Hans@arcocean.org
While we've missed working with you in person we've utilized the time apart to make some changes to our programs. Some of the highlights from the last year are as follows.  
Brick Adult Training Center has been relocated to Lakewood and will reopen in our brand new space located at 150 Oberlin Avenue, Lakewood, NJ 08701. And as if moving wasn't enough, we've also changed our name back to Adult Training Center at Lakewood (ATCLA).
Journeys Sweet Shoppe relocated to Lakewood. We look forward to the day we can reopen for business.
We closed on the property located at 393 Mantoloking Road, Brick, NJ 08723. Renovations to the building are underway.
We again thank you for your patience and look forward to seeing everyone soon. For any other inquiries please contact the Vocational Services administrative team.
Gina Lambusta
Assistant Executive Director, Vocational Services
Gina.Lambusta@arcocean.org
Heather Hans
Director, Vocational Services
Heather.Hans@arcocean.org
Janice Kinchen
Director, Vocational Services
Janice.Kinchen@arcocean.org
Kathy Gonzalez
Director, Vocational Services
Kathy.Gonzalez@arcocean.org