Vocational Services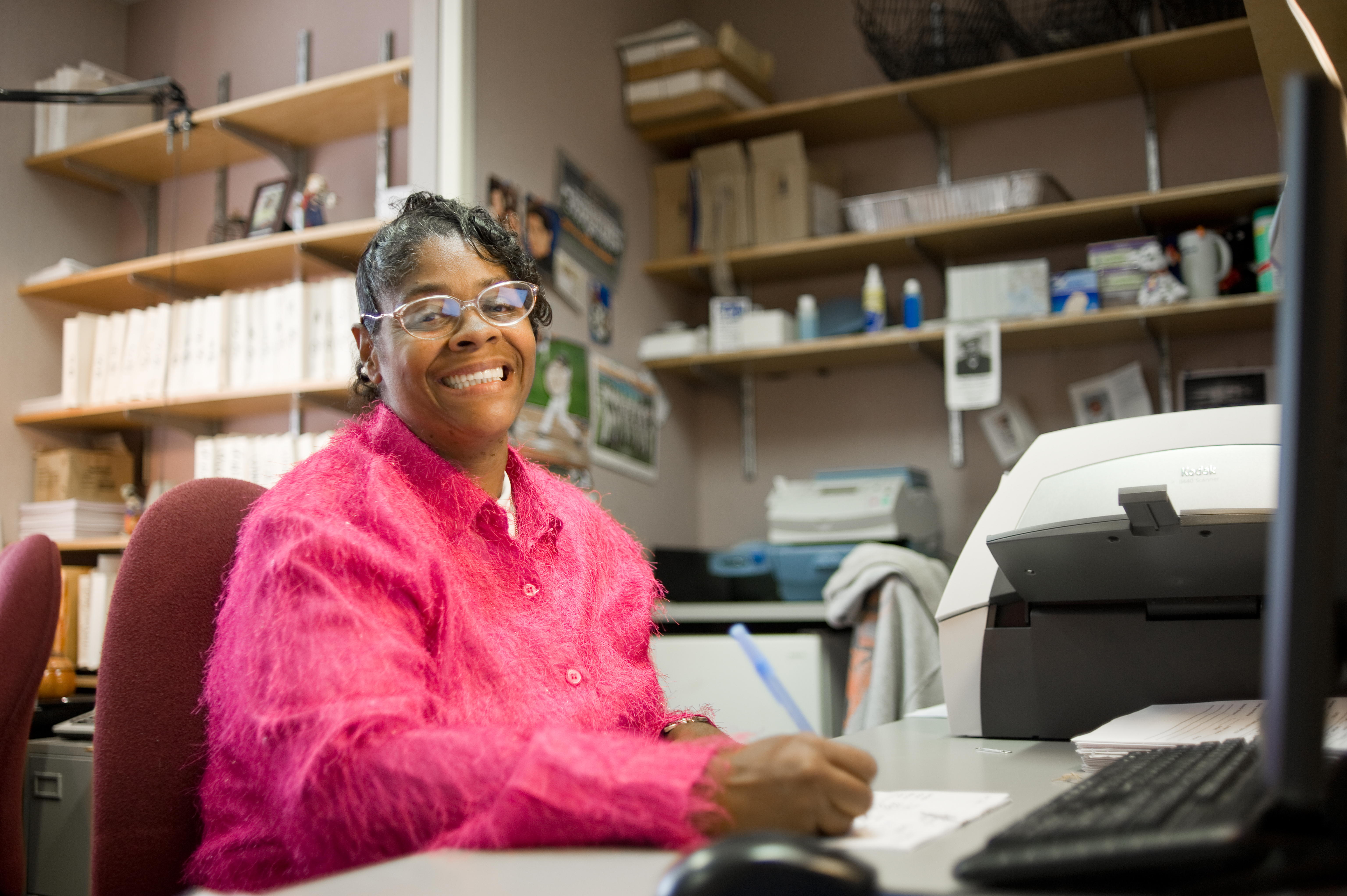 VOCATIONAL SERVICES provides job training, employment opportunities, and transportation to people with intellectual and developmental disabilities with the goal of finding productive employment, increasing self-sufficiency and self esteem, and providing valuable resources to the community.
The program has four Training Centers, Arc Employment Center, Arc Cleaning Services, Journeys & Discovery, Supported Employment, Trial Work Experience, Transition Services, Transportation Services and After-School and Adult Drop-Off programs located within Ocean County.
For more information call Gina Lambusta, Assistant Executive Director - Vocational Services at 732-363-3335 x110 or download our course descriptions.
Various program, employment and service options listed are available. Support services are flexible to meet the individual's needs and preferences, and catered to personal skills and abilities.
Arc Employment Center (AEC)
Provides supported group employment to clients to maximize potential and teach appropriate work skills and behaviors. Local companies will hire the AEC to complete tasks including assembly, sorting, labeling, packaging, folding, stuffing, and more. We offer shipping and receiving services to clients including transportation and pallet storage. For more details call 732-363-6677 or click here.
The Arc Wood Products are hand carved, high quality, one of a kind items produced by individuals with intellectual and developmental disabilities. Click here for more info.
The Arc Cleaning Services provides quality cleaning services to local businesses and The Arc programs. Supervised by a crew chief, crews perform janitorial duties including machine auto-scrubbing, brushing of floors, window washing, and carpet cleaning. Click here for more info.
Adult Training Center (ATC)
Provides training and day habilitation services in Brick, Lakehurst, Toms River, and Tuckerton. Emphasis is placed on acquiring life, social, and work-related skills. Plans are developed with each person, incorporating personal goals and individual strengths and requirements.
Journeys & Discovery
Provides training opportunities for the development and enhancement of employment skills, to increase involvement in the local community to enhance life skills, and to improve social skills through recreational activities offered both on site and in the local community. Call 732-363-3335 x148 to learn more.
Journeys Sweet Shoppe is a flourishing business completely operated by The Arc Ocean County Chapter's chocolatiers. For more details or special orders call 732-363-3335 x188 or email.
Transition Services
Provides customized programming to students transitioning out of high school and adults looking for employment and/or vocational opportunities. Transition services include vocational exploration for the pursuit of post-school opportunity and future placement.
Employment Supports
Individuals participate in various service options that are community based to gain the skills for competitive employment.
Supported Employment Services - refers to the development of employment opportunities, as well as hands-on, continuous support required to maintain employment.
Trial Work Experience (TWE) – individuals participate in a variety of experiences in various work related settings in the most integrated environment possible.
After School & Adult Drop-Off
Employment opportunities to maximize individual potential and teach appropriate work skills and behavior.
Transportation
Provided to and from all vocational programs, community based opportunities and residences.
Vocational survey results are in. If you would like the results of the survey please contact Gina Lambusta at 732-363-3335 x110. Thank you.