Event Calendar
T-Shirt Design Contest!! Get Creative with Cheryl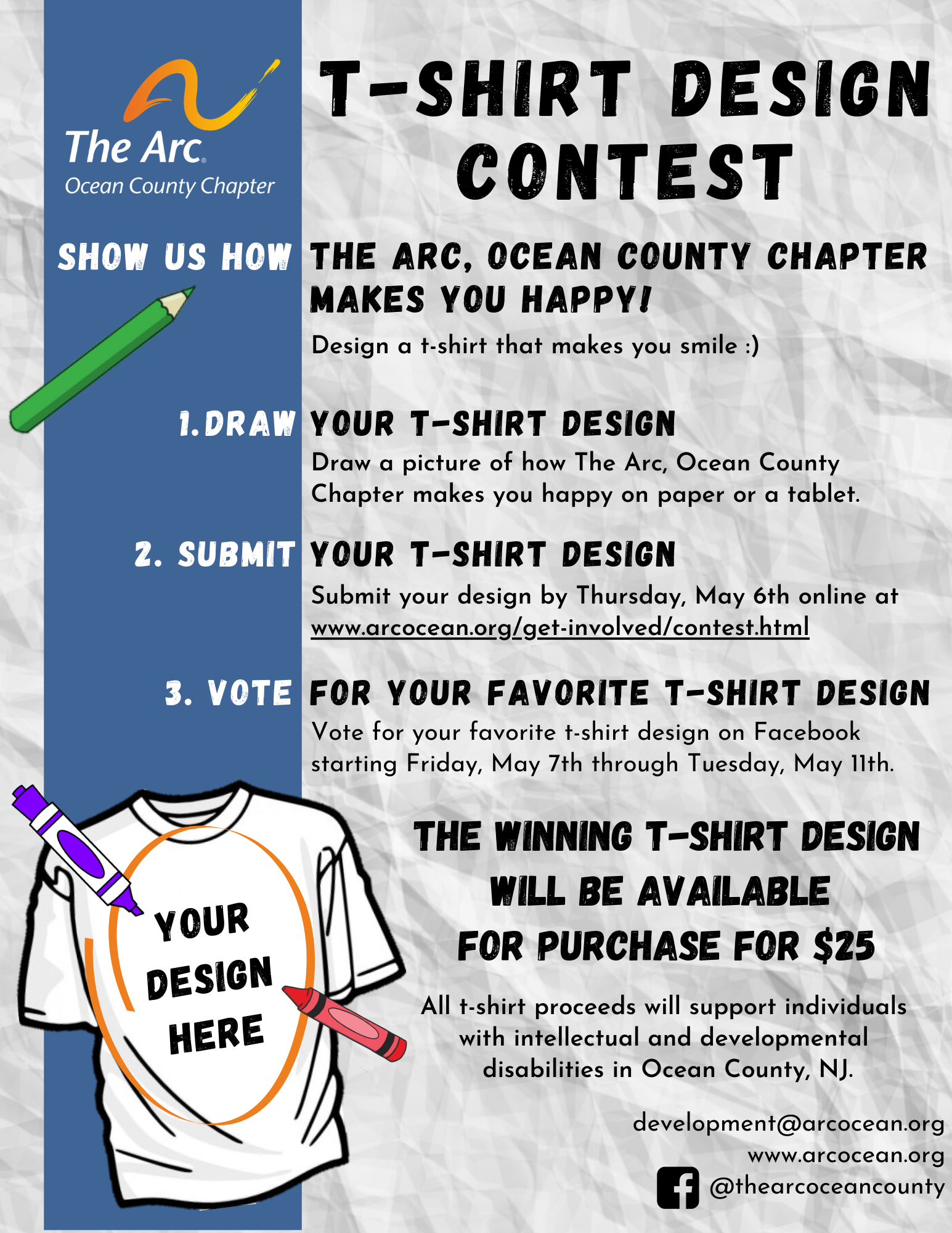 Activity Description:
● Design a T-Shirt to be entered into the contest and possibly be chosen as the 2022 Membership T-Shirt! Use your creativity and show us how The Arc, Ocean County Chapter, makes you happy!!! When your shirt is finished, we will help you upload it onto the Arc Ocean website to be entered into the contest. Voting starts on May 7th!
Required Materials:
● Art Supplies of your choice (paper, markers, colored pencils, paint, etc.)
● Device to access virtual session.
● Webcam and microphone.
Activity Cost:
● This will be determined based upon individual tier assignment, service area and length of activity. The Arc of Ocean County will bill against your approved service plan on file with our agency.