Event Calendar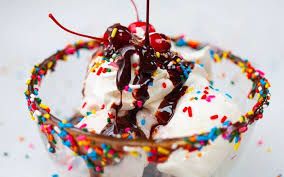 Activity Description:
• Looking for a way to cool off from the heat of summer? Join us for an ice cream social! Participants will have the opportunity to make their own ice cream sundae while socializing with friends.
Required Materials:
• Ice cream, ice cream cone or bowl, and your favorite toppings (hot fudge, sprinkles, whipped cream, candy, brownie bites, etc.).
Registration Details:
• This event is open to the following:
1. Individuals who have an approved service plan on file with one or more of our day programs, and who do not reside within our Arc of Ocean Residential Department.
2. Individuals enrolled in our Arc Employment Center regardless of housing.