Event Calendar
Chef's in Training - 4th of July Themed Cake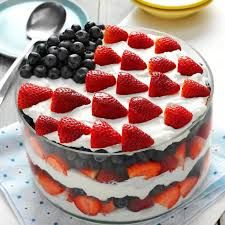 Activity Description:
• Participants will make a 4th of July themed cake. Instructor will facilitate a cooking group for participants to follow along with at home.
Required Materials:
• Pound cake, whole strawberries (pre-washed), blueberries (pre-washed), cool whip, knife, cutting board, three spoons, clear bowl or container, plate, small trash bag.