Recreation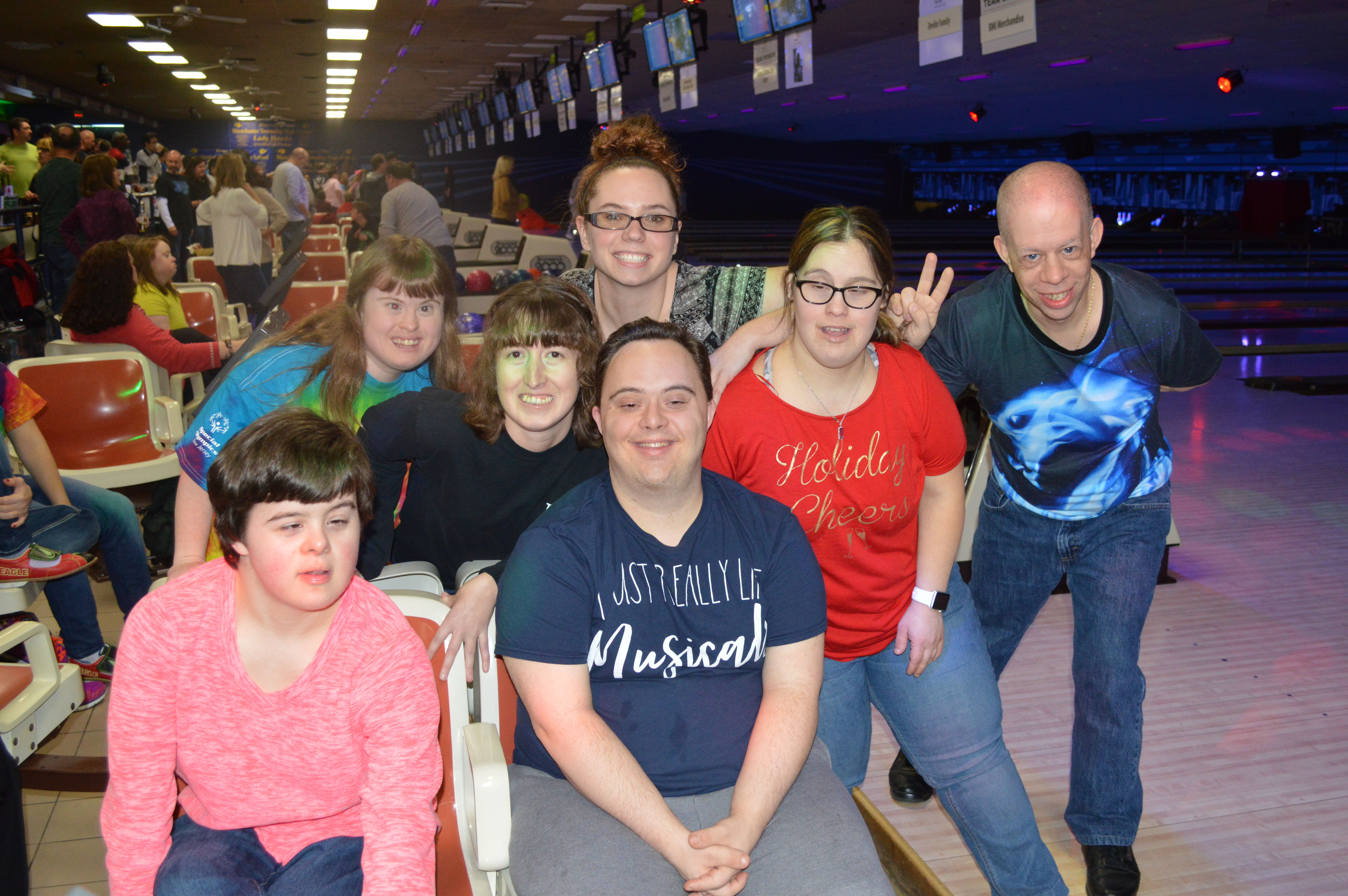 Individuals have the opportunity to participate in activities that interest them while encouraging health and fitness, friendships, and skill development. To learn more or register for a program please call 732-363-3335 x117.
Saturday Recreation (Brick, Toms River & Tuckerton) - 10-3pm

Club Nights (Brick & Manahawkin) - Wednesdays, 6pm

Spring Sandals (Brick) - Tuesdays, 6pm

Friday Theme Dances (Brick) - 2x Month, 6:30-9pm

Barnegat Dance - Fridays, 7-9pm

Bowling - Mondays, 4pm

Ocean Rollers (Brick)

Southern Stars (Manahawkin)
Recreation registration is submitted quarterly; Spring Sandals registration is per event. All participants must be registered with the Family Support Services Dept. before attending any activity. A current (within 2 years) Participant Information Form (PIF) must be on file to attend any recreation program.
The Arc Ocean County Chapter Recreation Program cordially invites you to the
40th Annual Formal Dinner Dance "This Is Me"
Thursday, May 17, 2018 OR Thursday, June 21, 2018
6:00pm | The Holiday Inn, Manahawkin, NJ
The cost is $60.00 per person. Please RSVP with your name, dinner companion or group home, date you will attend, and choice of prime rib, flounder bruschetta, or chicken florentine with spinach and mushrooms. Please send your RSVP and payment to The Arc Ocean County Chapter, Recreation Program, 815 Cedar Bridge Ave, Lakewood, NJ 08701. Call Robin at 732-363-3335 x117 for more details.
Important: Everyone that attends the formal must submit payment prior to the event. Please send directly to the address above, do not send in with programs. No alcohol may be purchased at the hotel by formal guests.